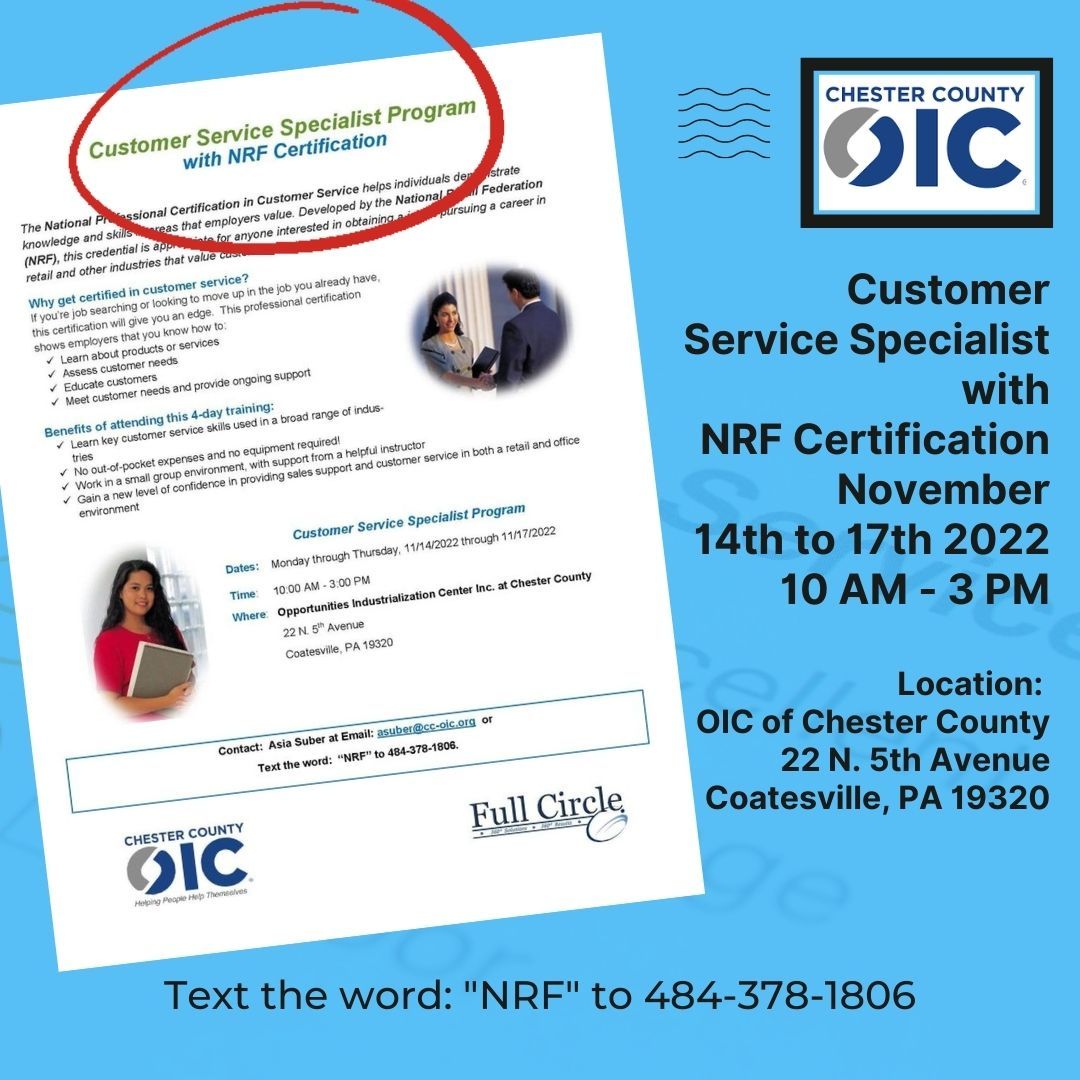 Want to achieve a key certification that will give you a competitive edge when applying for a wide array of customer service positions across many industries?
CCOIC is excited to present our newest free training opportunity! From 11/14/22 to 11/17/22 we are offering the "Customer Service Specialist Program with NRF Certification"!
This training will be located at our main office, 22 N. 5th Avenue Coatesville, PA 19320, and will run from 10:00am to 3:00pm on selected days!
Thank you to Full Circle for helping to make this possible!
Please refer to the flyer for more information and contact Asia Suber at Email: asuber@cc-oic.org or text the word "NRF" to 484-378-1806.