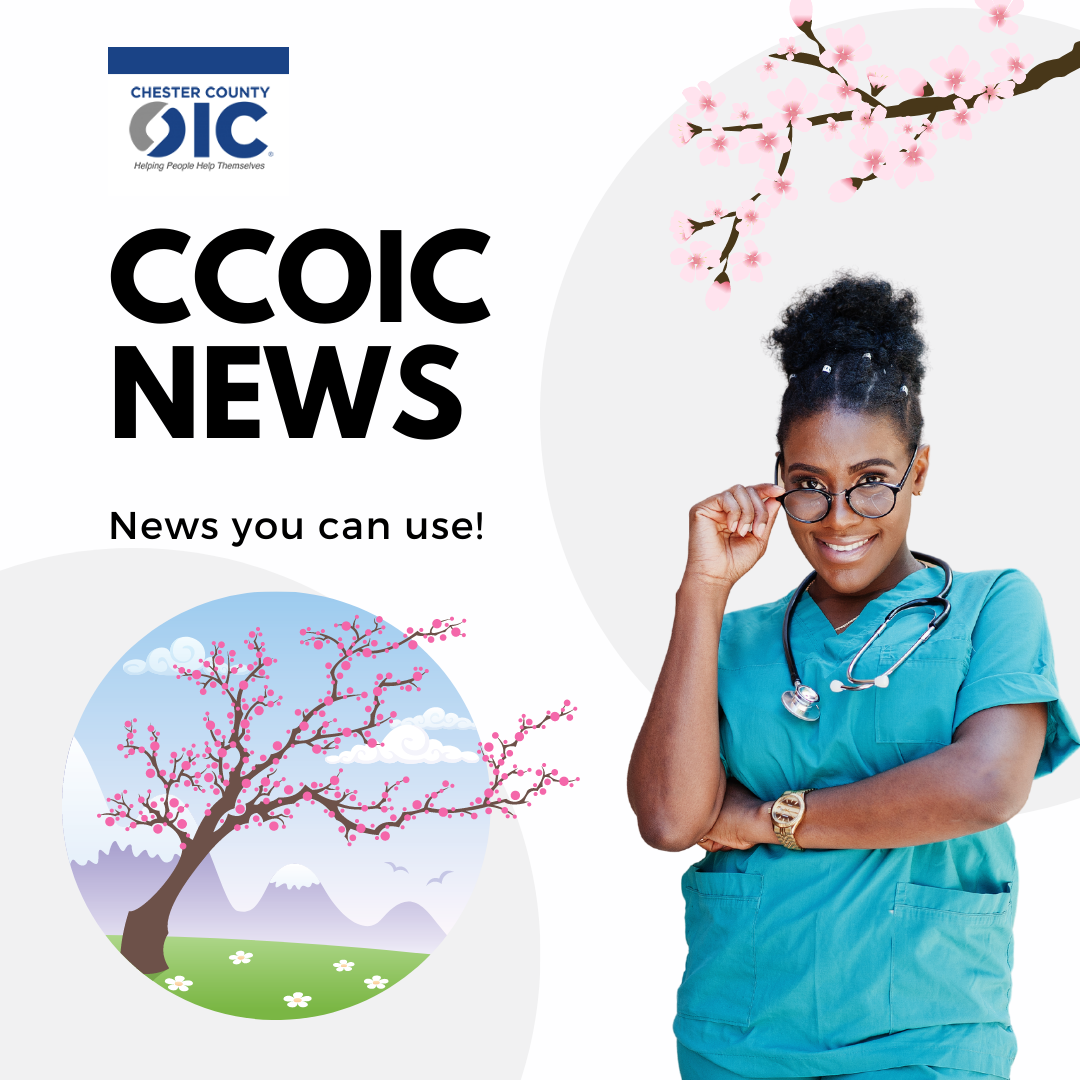 Chester County OIC News May 2022
In the Chester County OIC news this week you will find information on mental health presentations, the GirlSpark 2022 summit!, affordable Wi-Fi, a clean slate and expungement workshop, services for expecting parents, citizenship classes, upcoming Coatesville events, SOAR program information, C.N.A training classes!, Work Enclave!, CareerLink Services & events, job openings, news and information for ESL & GED students, virtual conversation groups (evening and daytime), clothing for employment needs, mental health resources, and a human services hotline (2-1-1).
WORKSHOPS & LEARNING OPPORTUNITIES
Penn Medicine is holding Wellness Presentations in May & June! These presentations are a great resource for improving and maintaining your health! Refer to the extended calendar and visit the website below!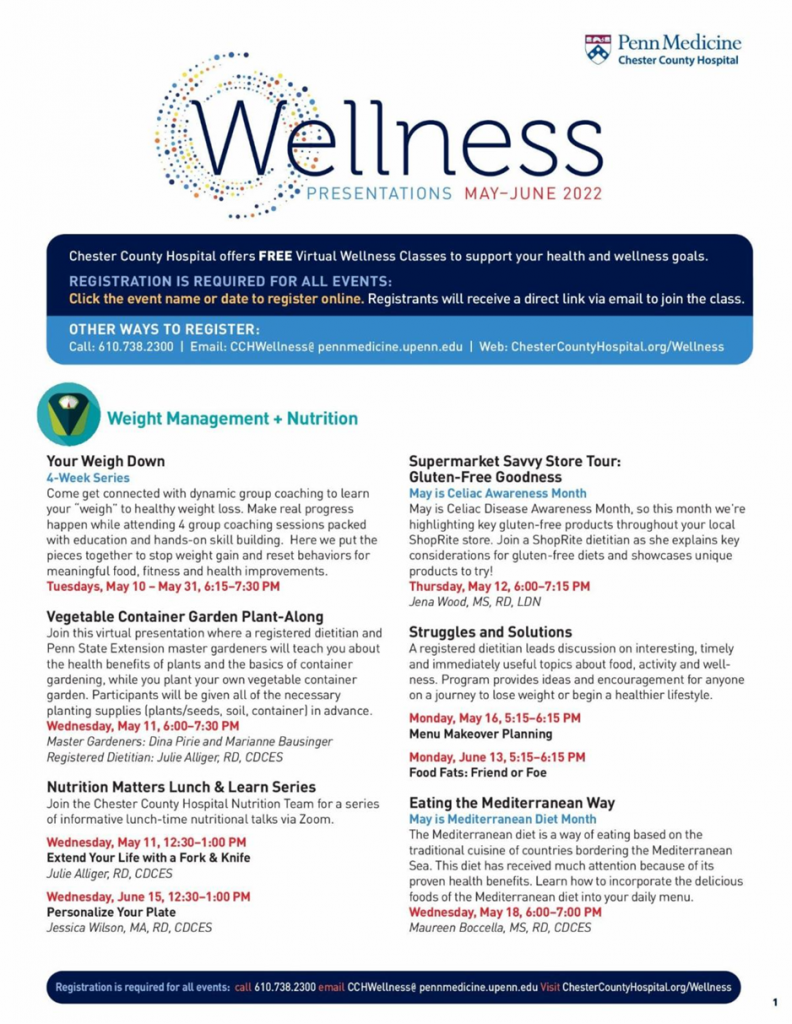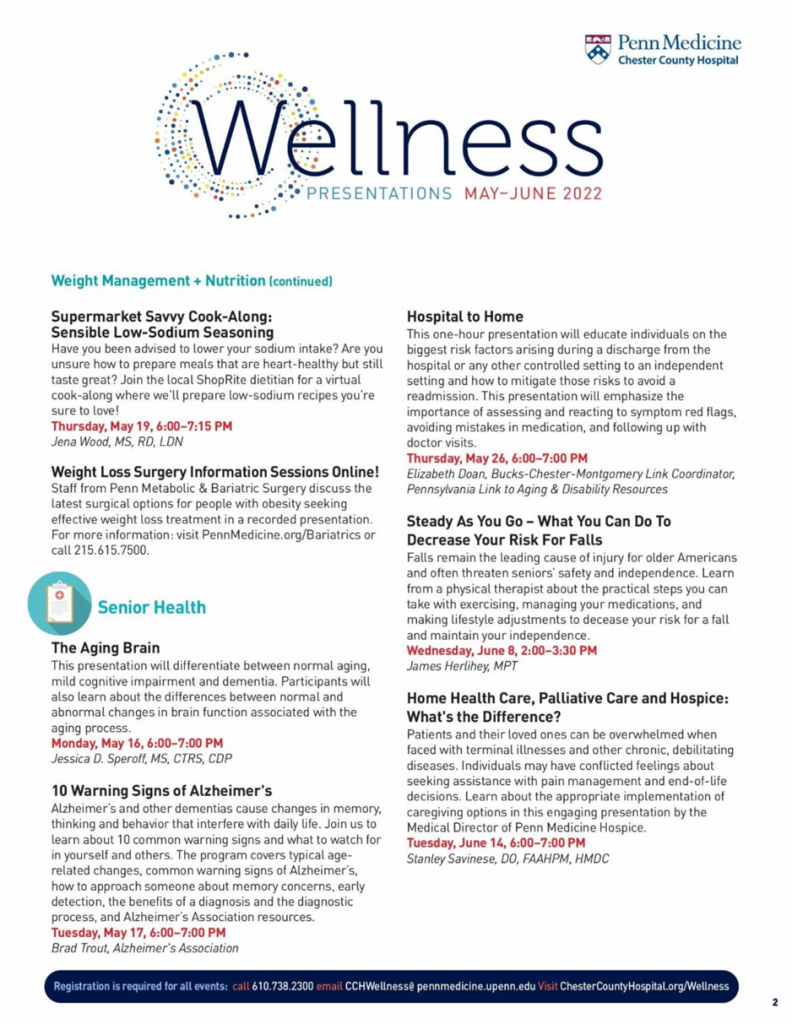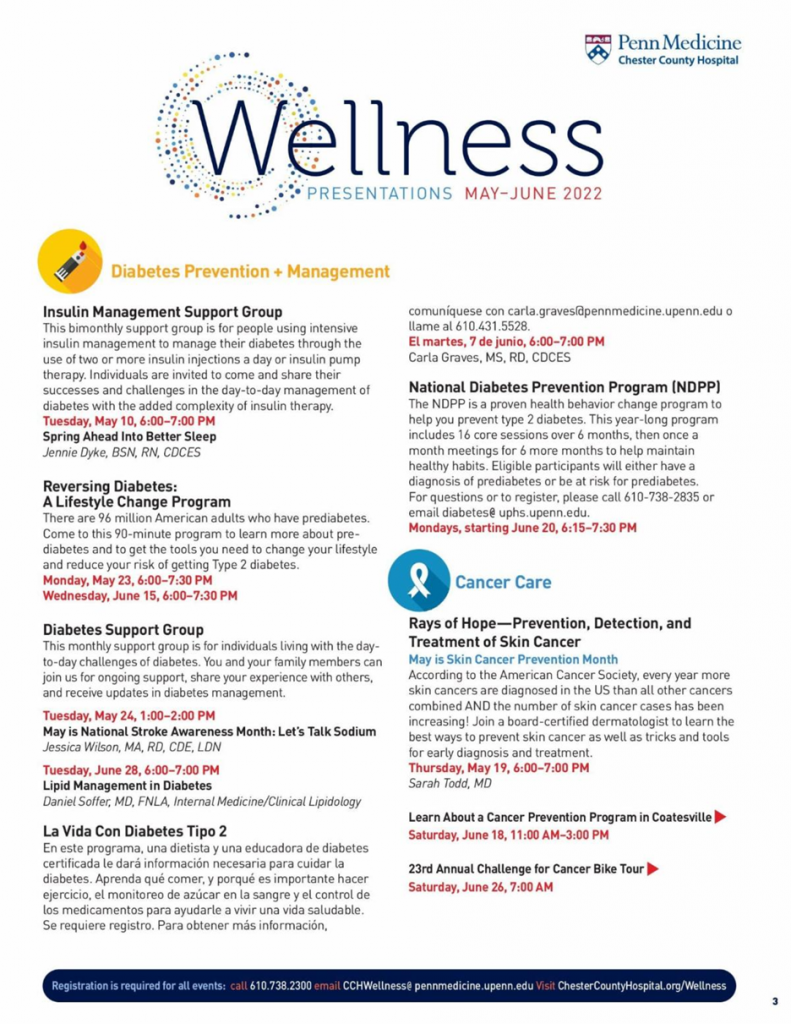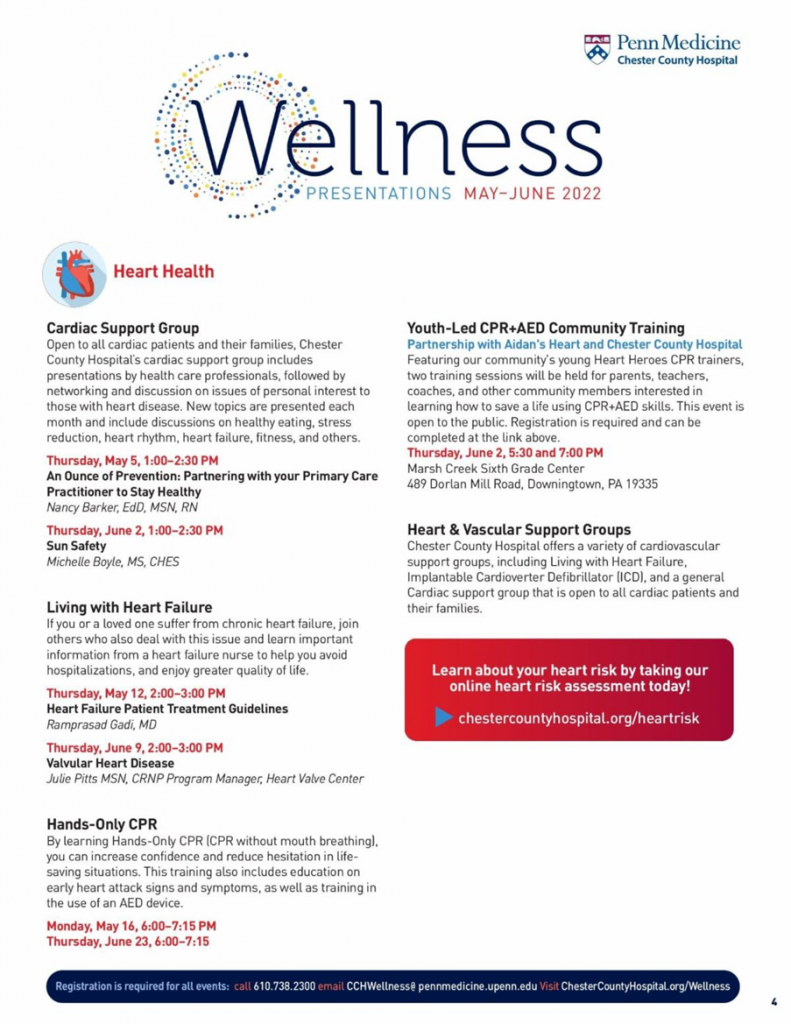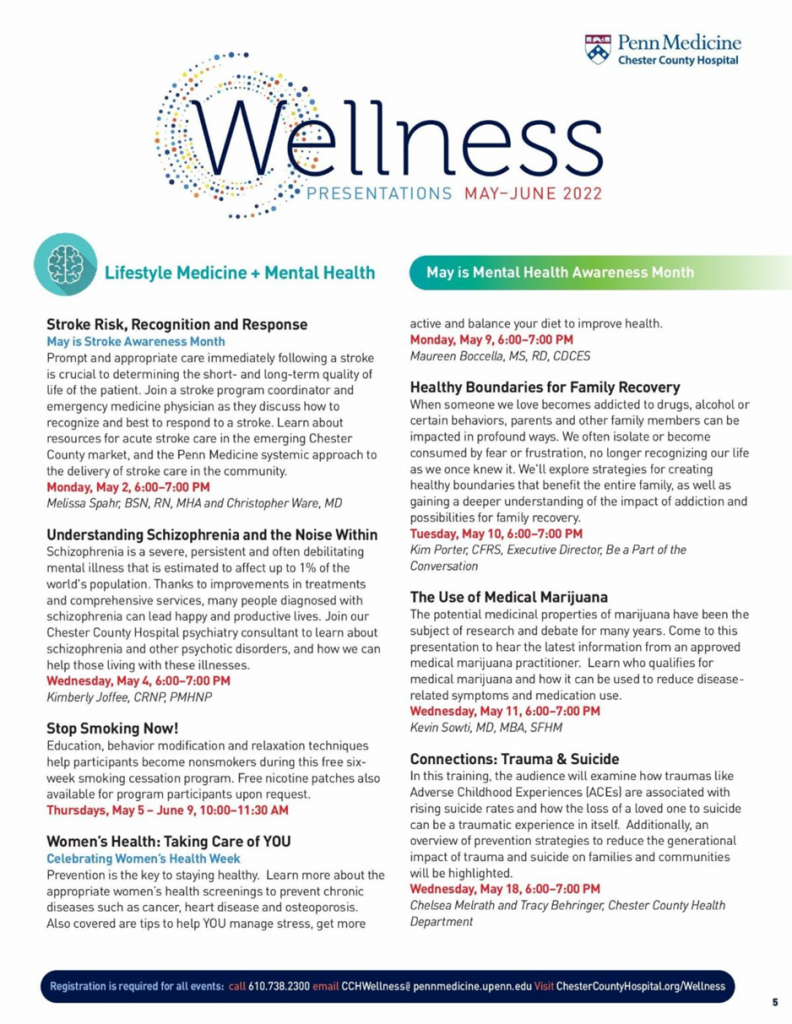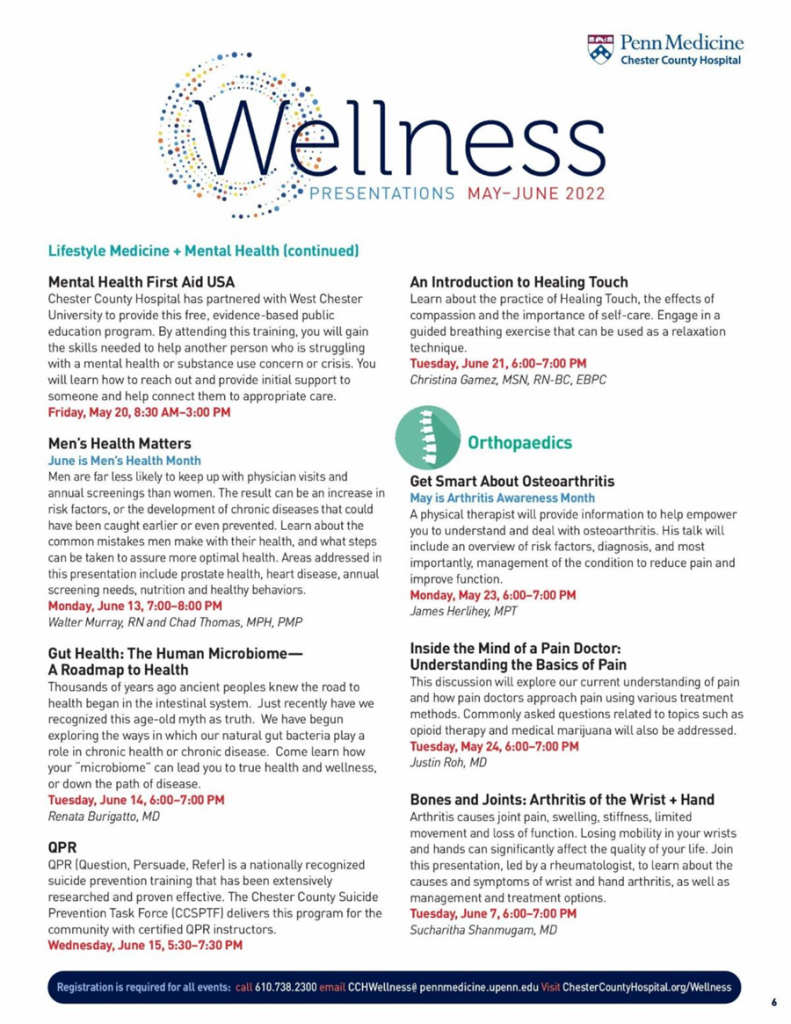 Looking for more affordable internet? The Affordable Connectivity Program is here to help! From the FCC, this program looks to help families and households struggling to afford internet service.
Want help expunging a past criminal record? Legal Aid is providing this Clean Slate & Expungement Workshop on May 17th! Please read below.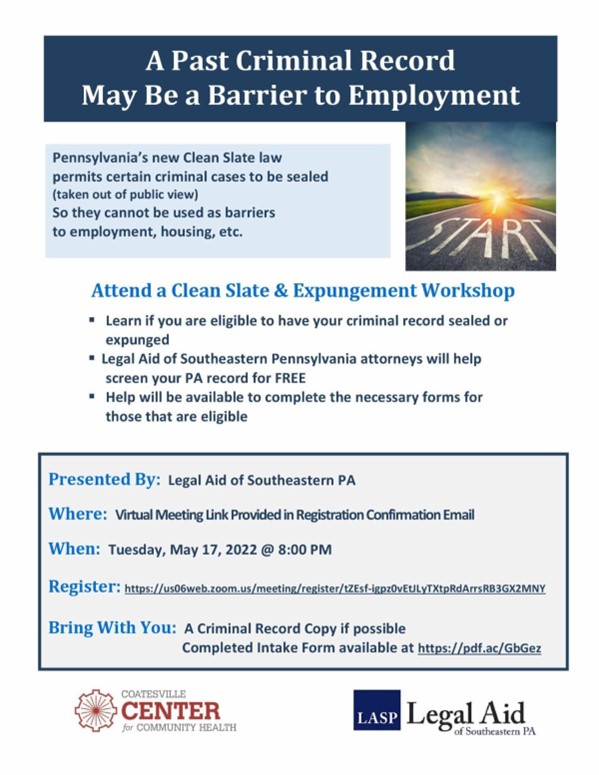 Interested in getting help with your pregnancy? Health Partners provides support for expecting parents! If you would like to access more information about these plans click the button below!
Spanish Language Version
Want help becoming a United States Citizen? The Philadelphia Citizenship Action Network is offering Free Citizenship Classes! HIAS Pennsylvania & other key agencies have teamed up to offer these classes! They can also help you with the citizenship application process. Use the QR code below to find out more! The Museum of the American Revolution is also starting free Naturalization Preparation Classes in May 2022! Benefit from Museum artifacts as you learn about American history! Refer to the flyer below for more information!
Upcoming Coatesville Events!
Atglen hiring event!
Atglen is holding a hiring event on May 10th 2022! Positions start at 22/hr! Read below!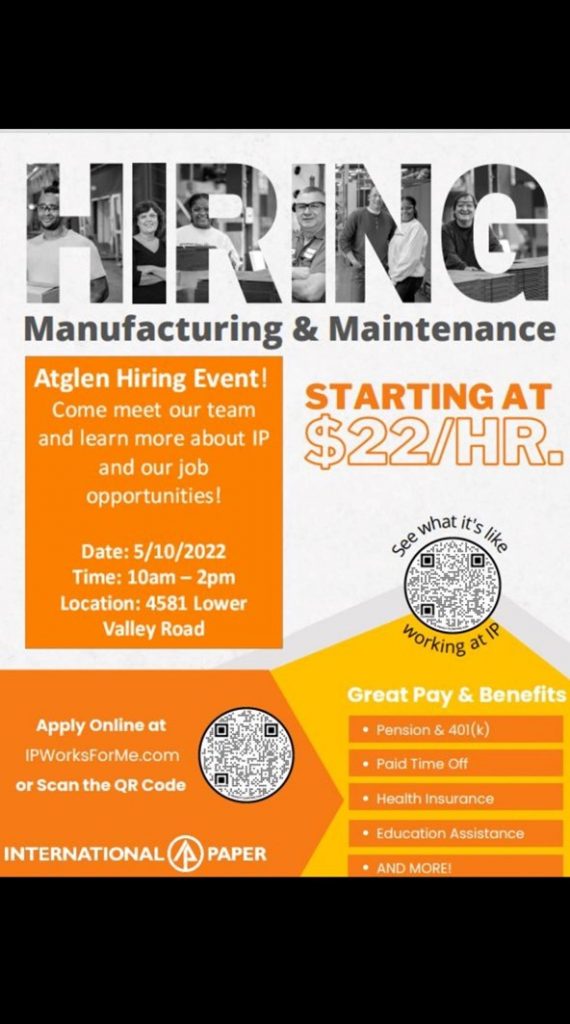 Looking forward to Juneteenth!! Coatesville is looking forward to MCDC's Juneteenth Carnival! Refer to the flyer to see what events are happening over the course of this 5-day celebration!
Want to Learn more about the SOAR program?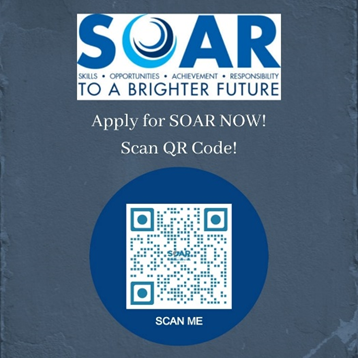 In partnership with OIC of America and the U.S Department of Labor, Chester County OIC offers workforce development and case management services for adults who have been involved in the criminal justice system.
Our goal is to transition individuals into the workforce by earning Industry recognized credentials, so that they can be successful, productive, and responsible law-abiding citizens.
For more information please contact Javonna Wylie today at jwylie@cc-oic.org or 610-692-2344.
We are excited to present our C.N.A training Program!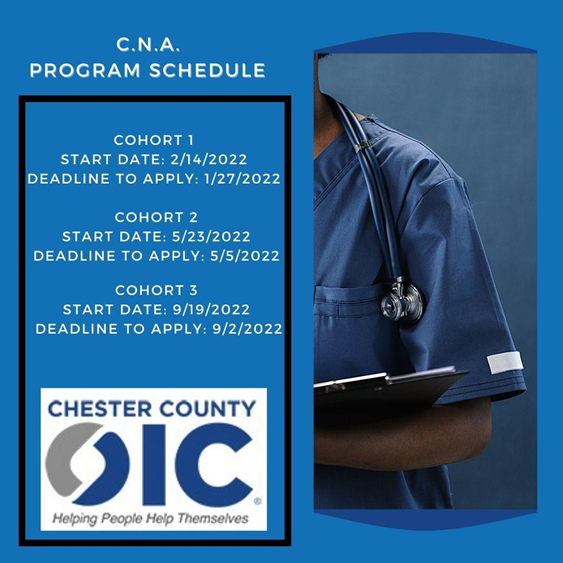 Chester County OIC is offering Certified Nurse Aide training. This is a valuable 128hr- plus course that prepares you for success as a certified Nursing Aide! The next class begins in May 2022. This course helps participants get better jobs after 3 months!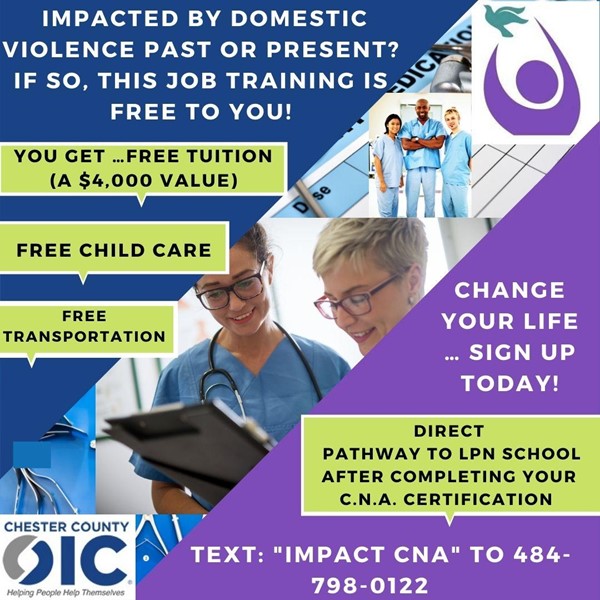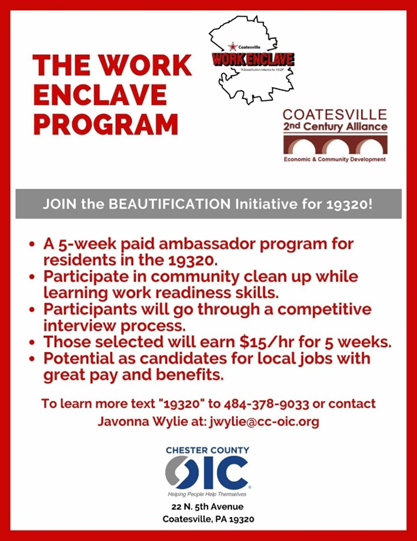 The Work Enclave is an inspired community Collaboration in Coatesville!
Chester County OIC is proud to present this 5-week paid ambassador program for residents in the 19320-zip code! The pay is $15 an hour. A competitive interviewing process will be conducted, and selected Enclave participants will participate in community cleanup & learn work readiness skills.
To learn more about the Work Enclave, text "19320" to 484-378-9033.
Career Link Opportunities in Exton PA! SkillUp® PA provides Chester County residents FREE online job skills training! Courses are available on the portal. Register for a free account on the PA CareerLink website!
SkillUp® PA provides Chester County residents FREE online job skills training! Courses are available on the portal. Register for a free account on the PA CareerLink website!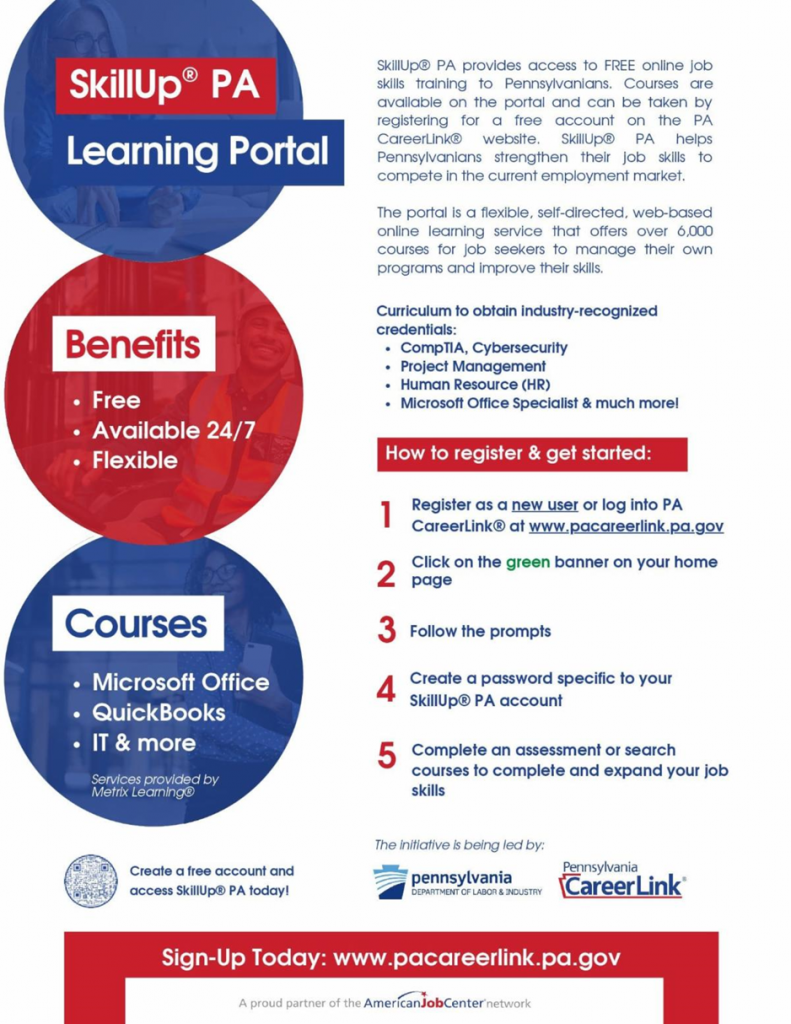 Upcoming CareerLink Events!
Virtual "Microsoft Word 1" workshop 5/9 from 11:30am – 12:30pm
CareerLink Orientation and Training Grant Information session 5/10 from 10:00am – 11:30am
Employer Recruitment Event on 5/11 from 12:30pm – 3:00pm   
Overcoming the Age Barrier workshop on 5/12 from 10:00am – 11:30am   
Virtual "Working and Interviewing Remotely" workshop 5/13 at 11:30am – 12:30pm
Virtual "Branding, Elevator Speech and Changing Careers" workshop 5/16 at 1:30pm – 3:00pm
"Online" Post Pandemic Job Search Strategies on 5/17 at 6:00pm – 7:00pm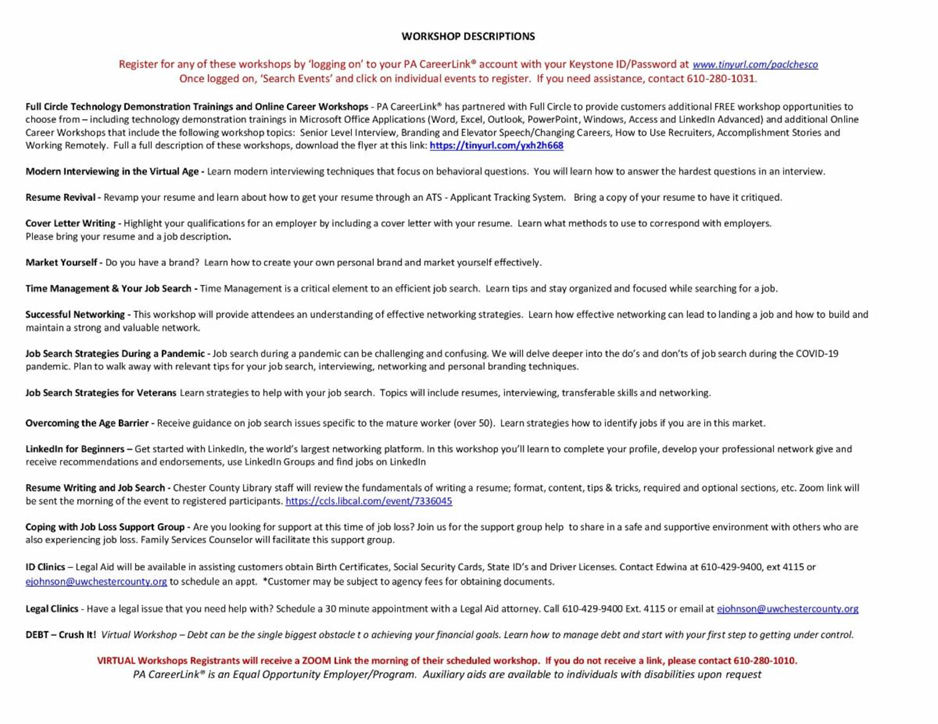 JOB OPENINGS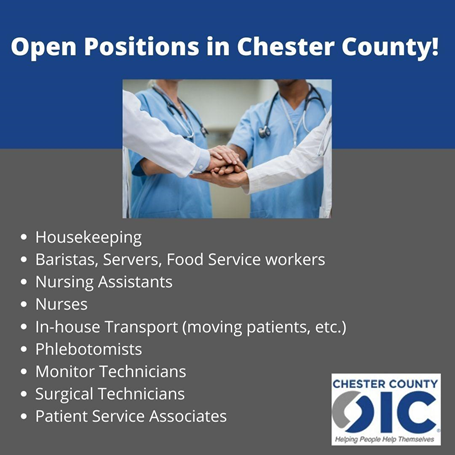 Penn Medicine
Penn Medicine is hiring in Chester County! They are nationally recognized for the quality of their healthcare, and you can learn more about Penn Medicine's storied history and present excellence at https://www.pennmedicine.org/about.
Patron Experience Department positions
In May, People's Light will be looking to add employees for their Patron Experience Department. This nationally renowned local theatre is looking for passionate people who are culturally sensitive and excited about theatre. You will be working directly with theatre patrons. Prior theatre or customer service experience is appreciated. Their staff has included retirees, high-school students, and college students. Spanish language skills are a plus, as is your own transportation. They are located one mile from the Malvern stop on the Paoli/Thorndale regional rail line.
This is a flexible part-time, non-exempt position that will not exceed 29 hours per week. Compensation is $12/hr.

HOW TO APPLY
Submit your application below. Please provide a cover letter and/or resume, as well as 1-2 professional or personal references. We encourage you to include all volunteer and informal experiences that you think might help you succeed in this position.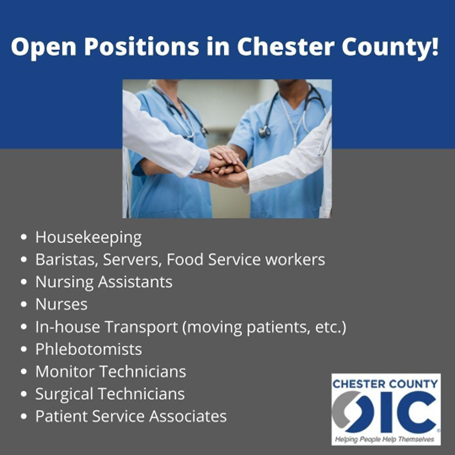 Penn Medicine Penn Medicine is hiring in Chester County! They are nationally recognized for the quality of their healthcare, and you can learn more about Penn Medicine's storied history and present excellence at https://www.pennmedicine.org/about.
Ram Card Service Center Marketing & Technology Coordinator West Chester University Student Services, Inc. is hiring for Ram Card Service Center Marketing & Technology Coordinator. The pay is listed at $20 to $25 an hour full-time! The Marketing & Technology Coordinator is responsible for supporting operations at the Ram Card Service Center. You will also work with the marketing developer to create effective marketing campaigns. Refer to the job application for more details!
Program Support Specialist Helping Hands Family is hiring for Program Support Specialist (Office Coordinator) in West Chester, PA. The position is listed as full time and the pay is 20$ to 21$ an hour. This position directly contributes to helping make autism services personal by scheduling sessions, managing cancelations and working closely with the Clinical Director.
Tesla Advisor Tesla is hiring for a Tesla Advisor in West Chester, PA. This is a customer support position that will have you helping customers directly at the Tesla dealership! At least 1 year of customer service is required, you must be 18 or older and you must have a valid drivers license. Review the application for more details and requirements!
NEWS & INFORMATION
For free digital access to news and activities for ESL students. Visit the webpage www.newreaderspress.com/news-for-you-online and enter the new code: 086C7A.
If you would like to practice English in a fun atmosphere, you can join the Virtual English Conversation Groups! Please see below the winter 2022 schedule and the attached flyer for more information:
Evening Group: 1st and 3rd Wednesdays of the month from 7 pm. – 8 pm. (Zoom)
Daytime Group: 2nd and 4th Wednesdays of the month from 1 pm. – 2 pm. (Zoom)
Next Session: March 23rd (Daytime)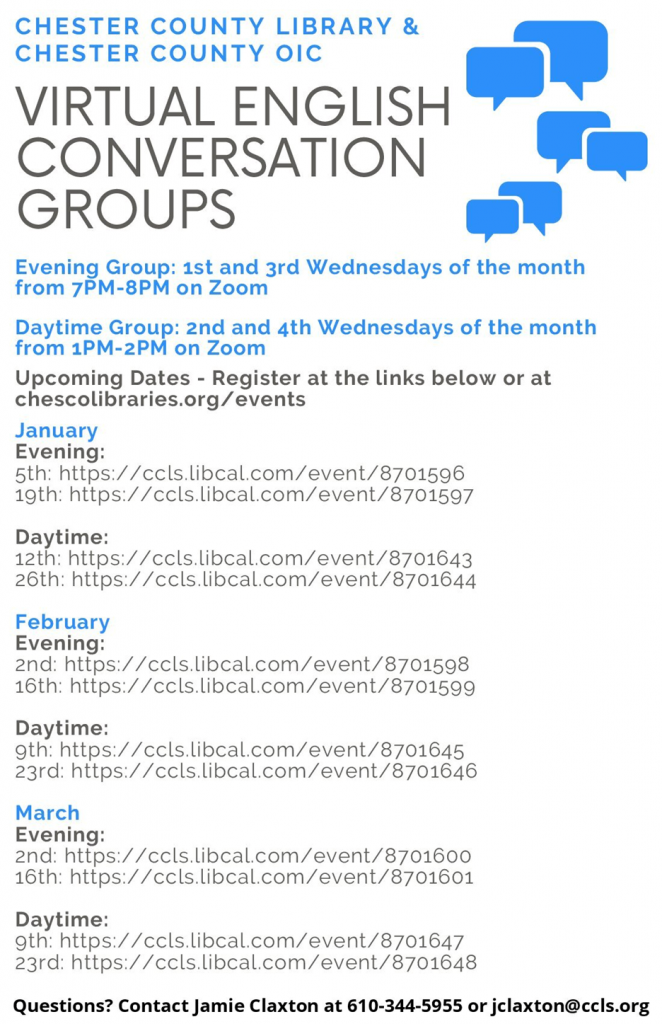 ADDITIONAL RESOURCES
Wings for Success can help women with clothing for their employment needs. They are not a store and their services are free!
They are located in Frazer and Kennett Square, PA. For more information, please check the website at https://wingsforsuccess.org/
CALL 2-1-1 or TEXT ZIP CODE TO 898-211 if you need help finding health and human services. You can also access their website at https://www.211.org/. Services are available in more than 170 languages and dialects. 2-1-1 specialists provide referrals to:
Basic Human Needs Resources: food banks, shelters, rent and utility payment assistance
Physical and Mental Health Resources: crisis intervention services, support groups, counseling
Employment Support: financial assistance, job training, education programs
Support for Older Adults and Persons with Disabilities: home-delivered meals, transportation, health care
Youth and Child Care Programs: after school programs, summer camps, mentoring, protection services
Chester County Emergency Rent & Utility Assistance Program| Chester County, PA – Official Website
New London Counseling Center is a nonprofit organization committed to supporting individuals & families through quality therapy and education workshops. They feature a sliding payment scale. This means they will accept whatever you feel comfortable paying. They are located at 125 Saginaw Road Lincoln University, PA. You can call (484) 746-3112 or email them at info@newlondoncounselingcenter.com.
Here are some helpful numbers to support yourself, your family, and your mental health. They can be called at any time.
Mental Health Crisis Line:
610-280-3270
Chester County Warm Line:
1-866-846-2722
Crisis Text Line:
text "PA" to 741741