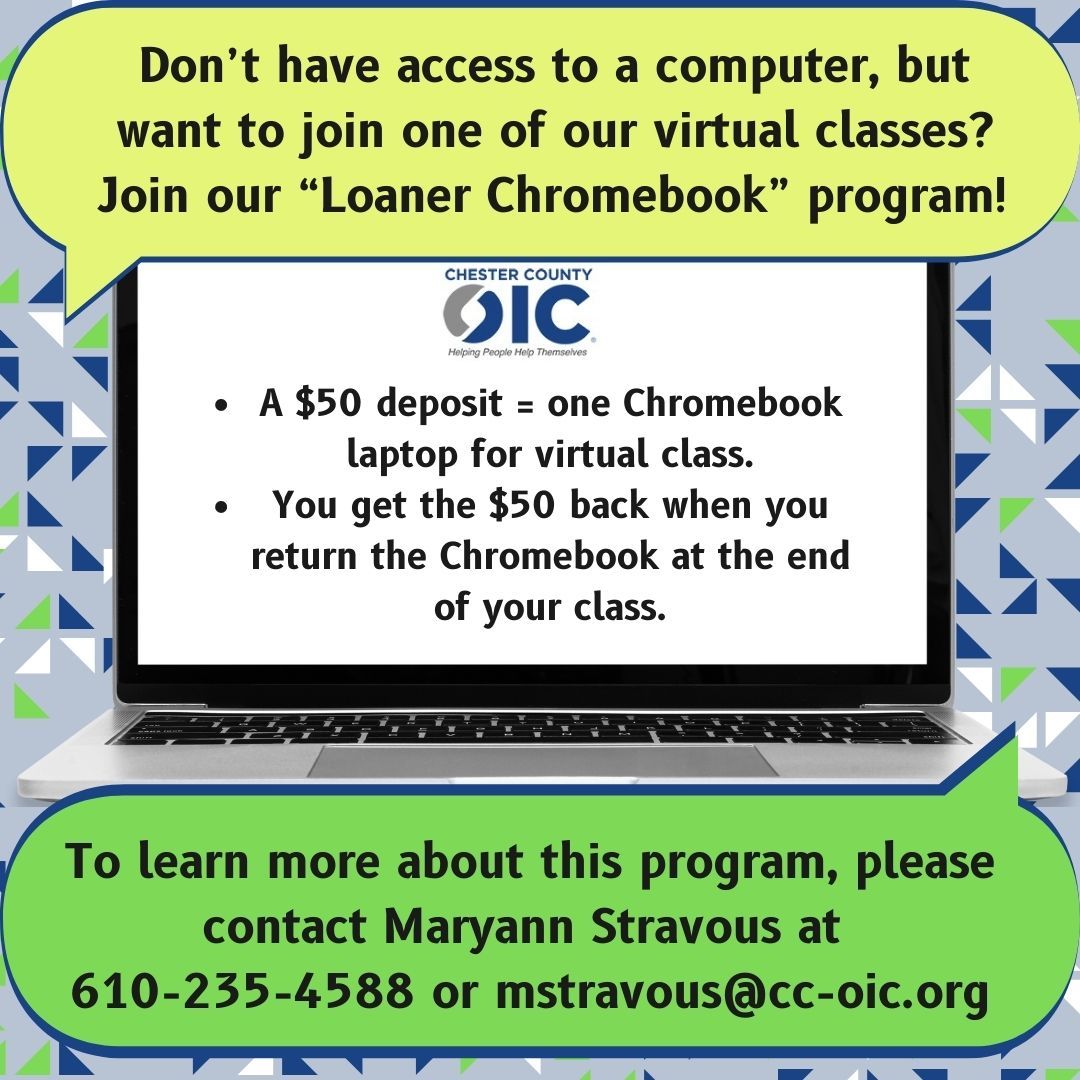 CCOIC is happy to offer our Loaner Chromebook program for potential virtual students!
Want to enroll in one of our Virtual ESL or GED classrooms, but don't have a computer? Join our "Loaner Chromebook" program!! Virtual learning can be a convenient way to reach your goals!

Sign up today!
For more information contact: Maryann Stravous at 610-235-4588 or mstravous@cc-oic.org.