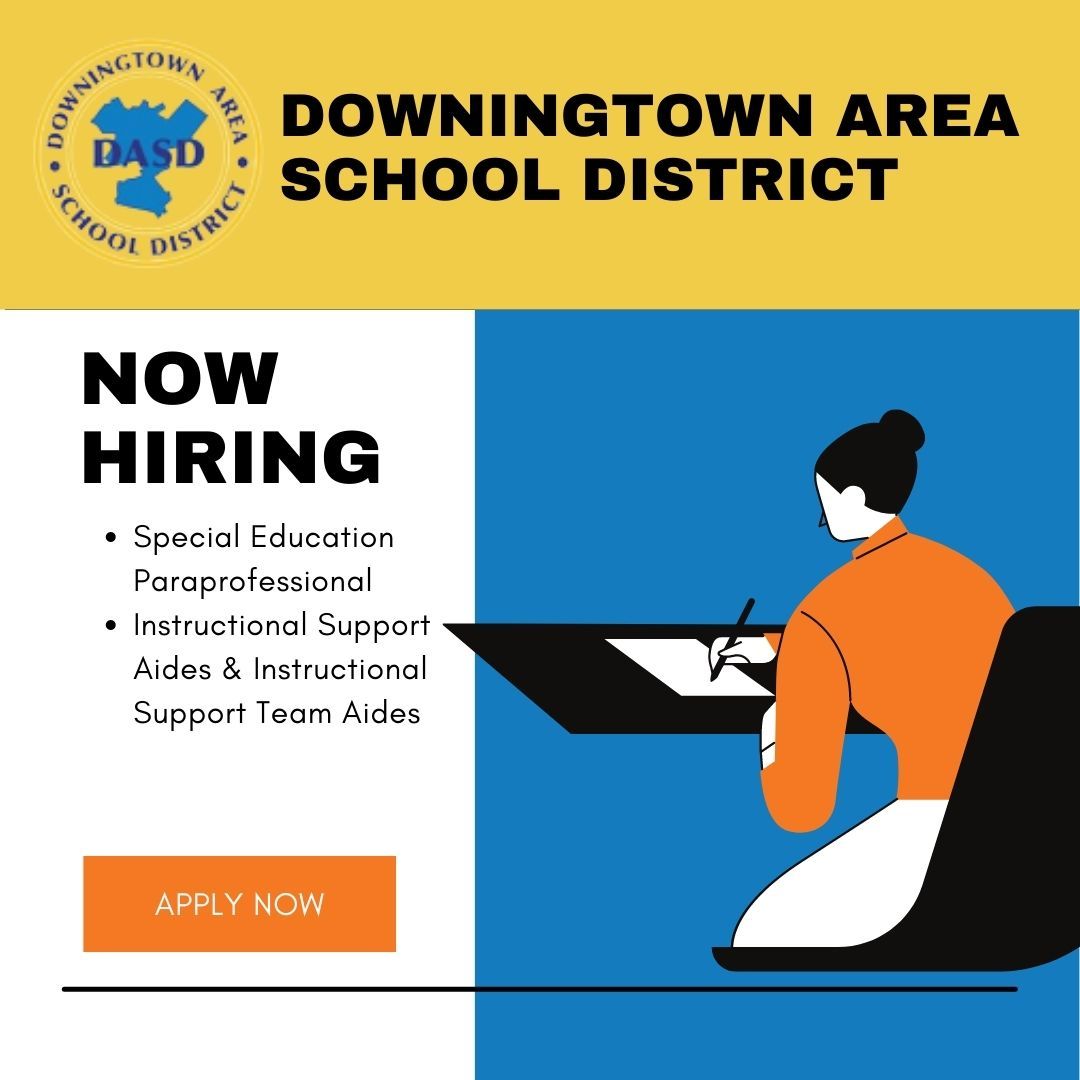 Downingtown Area School District is Hiring!
Are you passionate about helping ALL students learn in a collaborative environment? If so, we may have the career for you!

Special Education Paraprofessionals – Apply Here
Instructional Support Aides – Apply Here

At DASD, we are committed to sharing values of diversity and inclusion in order to achieve and sustain excellence in education.
As a diverse district, we continually seek ways to strengthen our educational environment. We believe that we can best promote excellence by recruiting and retaining a diverse group of staff who bring various backgrounds and perspectives. Our ability to create and maintain a climate of respect is critical to attaining the best teaching and learning environment. If you want to be part of our "Downingtown Proud" team – please apply! Help us with our mission to educate all students to meet the rigorous challenges of a global society.
At the Downingtown Area School District we value our employees. We seek to hire new staff who:
Communicate openly to build relationships and trust
Partner with team members to see the TEAM succeed
Demonstrate a growth mindset and seek ongoing opportunities for growth
Embrace and support a safe and inclusive environment
Eagerly and enthusiastically support student learning
Strive to be kind and reflective
Focus on the solution and put people first
Lead by example!