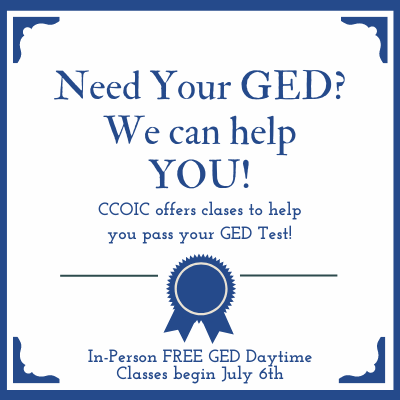 CCOIC offers classes to help you pass your GED Test! In-Person FREE GED Daytime Classes begin July 6th. Classes take place every Monday through Thursday from 9 AM to 4 PM and every Friday from 9 AM to 1 PM.
Please remember, you MUST CALL or REGISTER first you can NOT just show up.
Please call Maryann Stravous at 610-235-4588 or email mstravous@cc-oic.org so she can register you NOW!