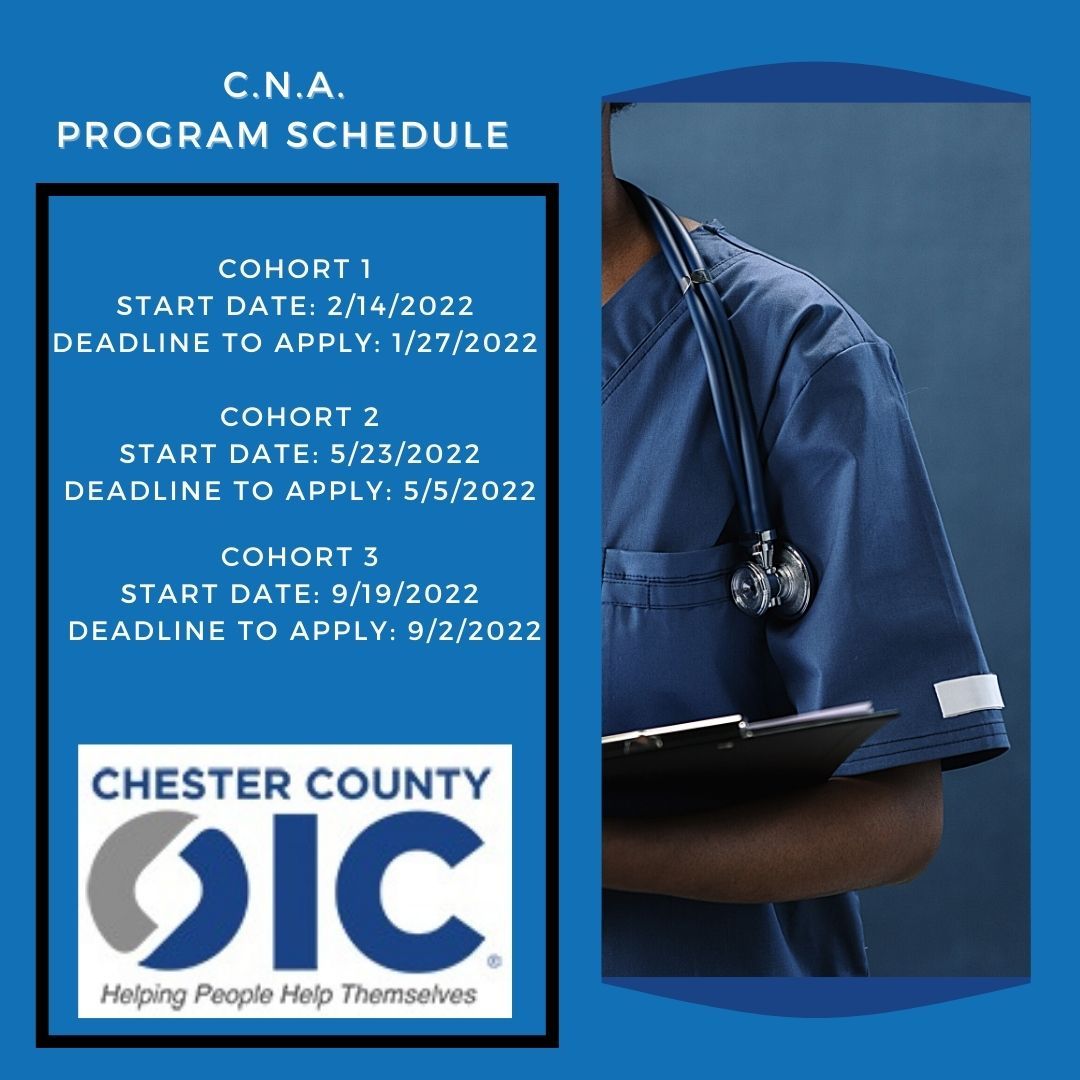 Ready, Set, Train
Are you ready for a new exciting career in the healthcare industry.
Sign up for the CCOIC Pre LPN / C.N.A. Program.
Cohort 1
Start date: 2/14/2022
Deadline to apply: 1/27/2022
Cohort 2
Start date: 5/23/2022
Deadline to apply: 5/5/2022
Cohort 3
Start date: 9/19/2022
Deadline to apply: 9/2/2022
For details, registration or information regarding eligibility and funding, contact Izabella at 484-798-0122 or via e-mail: izabellad@cc-oic.org or Tara at 484-798-0730.
To learn more about the program visit – https://fb.watch/aWpCIeTrrS/