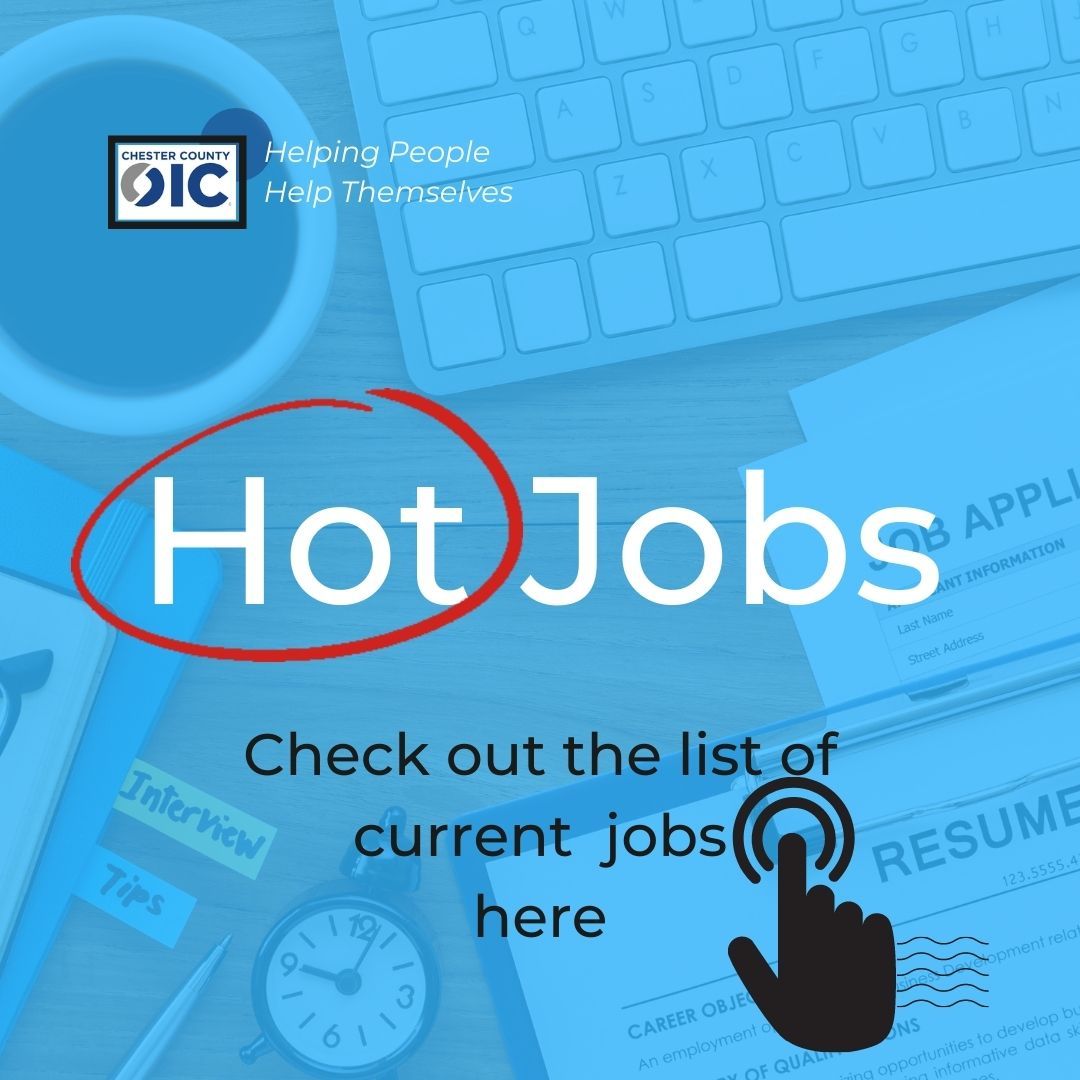 Current Jobs
Check out current job posting from local businesses.
If you need help writing your resume, developing your interviewing skills, or finding references to prepare you for any of the listed positions, please call us at 610-692-2344 and press 0 for the receptionist.
BFW Group LLC – Admin /Marketing Assistant. Full Time with Benefits.
Jeff D' Ambrogio in Downingtown and Frazer
BFW Group LLC – Admin /Marketing Assistant. Full Time with Benefits.
Assist President & CEO with all administrative duties
Assist President & CEO with Proposal writing (will train)
Search for Request for Proposals (RFPs) on websites such as City of Philadelphia Econtract, Department of Transportation, Redevelopment Authority, Housing Authority, PennDot, PHL Contracts, SEPTA, and other state and local platforms (NJ to DC)
Assist CEO with Calendar
Maintain an Inventory of Office Supplies and Technologies, Including Hardware and Software
Attend Professional Events and Meetings (post COVID)
Maintain and Update Social Media Platforms (Instagram, Facebook, Twitter, Linkedin) and Website
Create Monthly Newsletter Using MailChimp/Constant Contact
Maintain and Update Project Profiles and other Marketing Materials
Maintain and Monitor Business License and State Certifications including Minority Business Enterprise (MBE), Small Business Enterprise (SBE), Local Business Enterprise (LBE), and eCLIPSE Licenses and Inspections for Vendor License, and Expeditors
Assist President & CEO in Recruiting and Hiring Process
Maintain Company Database
Attend Community Board Meetings and take minutes as needed including ADL, Young Caribbean, Global Philadelphia, Chamber of Commerce and Other Boards.
Maintain Executive Info Confidentiality.
Job Requirements
Must be team player, extremely flexible, college graduate or grad student, available for some travel to see potential clients in Mid-Atlantic (NY – DC). Must be able to work some evenings. Our core values are honesty, integrity, teamwork and equity.
Benefits
Full time, competitive salary, food and car stipend after 8 pm, PTO, 401K, possible bonus. Send resume to bstoddart@bfwgroup.net. No phone calls please.
Jeff D' Ambrogio in Downingtown and Frazer
P/T Evening Receptionist/Cashier, $11/hr-Downingtown
(The receptionists rotate working on Saturdays.)The hours are Wed Thurs Fri, 3-9 OR Wed, Thurs, Sat (Saturday is 7:30-6:30)
https://careers.hireology.com/jeffdambrosioautogroup/471116/description
Parts Assistant Manager- Downingtown
https://careers.hireology.com/jeffdambrosioautogroup/464082/description
Lot Attendant/Porter- Downingtown
https://careers.hireology.com/jeffdambrosioautogroup/443348/description
All Level Service Technicians- Downingtown
https://careers.hireology.com/jeffdambrosioautogroup/441434/description
Automotive Warehouse Parts Delivery Driver- Downingtown
https://careers.hireology.com/jeffdambrosioautogroup/354931/description
Automotive Dealership Lot Attendant- Downingtown
https://careers.hireology.com/jeffdambrosioautogroup/433782/description
Body Shop Apprentice-Frazer
https://careers.hireology.com/jeffdambrosioautogroup/407981/description
Part-Time or Full-Time Detailer- Downingtown
https://careers.hireology.com/jeffdambrosioautogroup/381106/description
Parts Counterperson- Downingtown remote
https://careers.hireology.com/jeffdambrosioautogroup/354049/description
Customer Service Agent- Downingtown
https://careers.hireology.com/jeffdambrosioautogroup/346277/description
Store Associate- Downingtown
https://careers.hireology.com/jeffdambrosioautogroup/361771/description