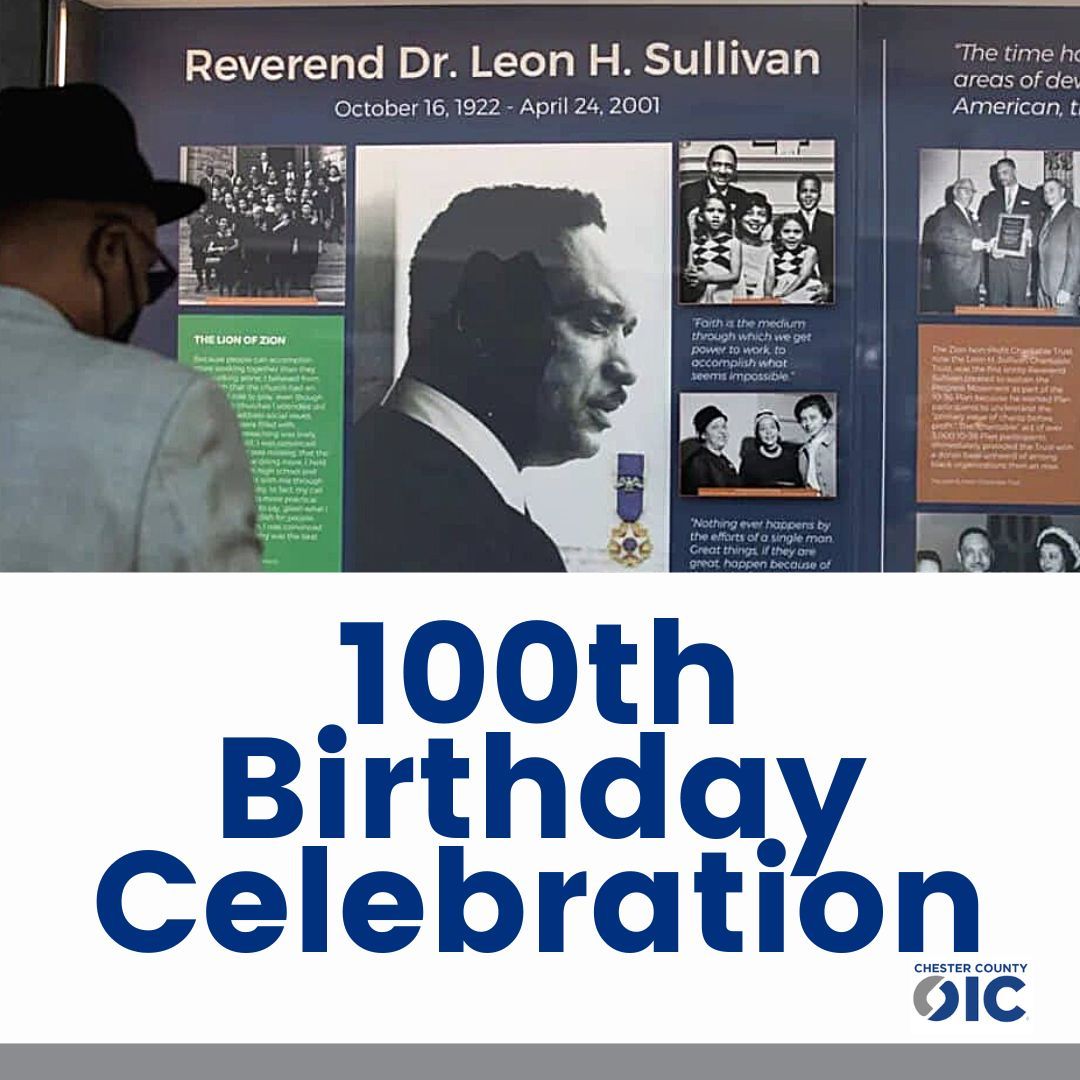 Founder of CCOIC Immortalized at Philadelphia Airport with International Arrivals Hall Renaming
By Leah Mikulich
Founded by Reverend Dr. Leon Sullivan in 1964, the OICA (Opportunities Industrialization Centers of America) marked an important milestone after nine years of waiting, writes Valerie Russ for The Philadelphia Inquirer.
In 2013, Mable Ellis Welborn, the chair of the board of the Leon H. Sullivan Charitable Trust, had asked for the Philadelphia International Airport's International Arrivals Hall to be renamed in the late Sullivan's honor. Finally, her request was granted just in time for what would have been the reverend's 100th birthday on Oct. 16.
Now, chapters and affiliates of OICA — such as the Chester County OIC — are able to cement his legacy with the new signage that reads "Rev. Dr. Leon H. Sullivan International Arrivals Hall."
The Philadelphia International Airport is a central hub not only for sharing greater Philadelphia to the world but also uniting people across the U.S. It will remain a sentiment to a Civil Rights leader who often used the international terminals to take his programs to Africa.
President Joyce Chester of the CCOIC was in attendance for the unveiling, as well as Mayor Jim Kenney of Philadelphia, who granted and officially proclaimed the new name.
"I am humbled that our administration can recognize the exceptional life of Rev. Dr. Leon H. Sullivan in this forum that will reach visitors from across the globe," said Kenney. "Rev. Sullivan's legacy has roots in Philadelphia, but his lasting impact is an international story. It is fitting that the city of Philadelphia pays homage to Rev. Sullivan on this scale as part of his ongoing centennial celebration."
The ceremony is a part of a month-long celebration to honor Sullivan's centennial.
"I'm really happy that the city is honoring him in this way," said Sullivan's son, Howard.
Read more about Dr. Leon Sullivan at The Philadelphia Inquirer and learn more about the CCOIC.