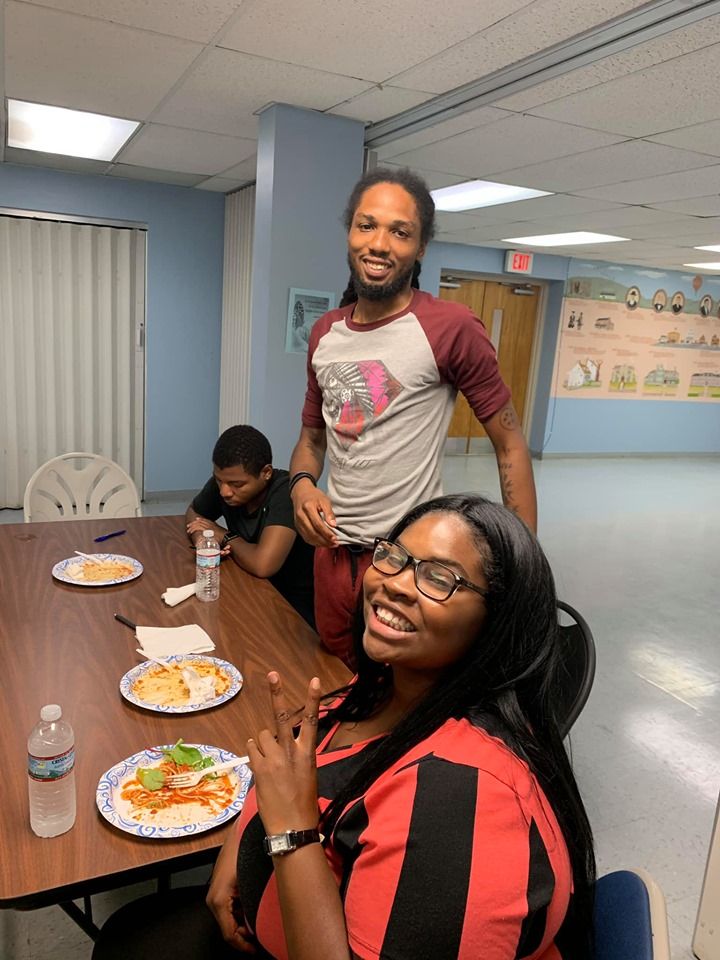 Chester County OIC Hosts Community Dinner
Last Wednesday, we hosted a Community Dinner–pasta style! Several young people attended and received iPhone 5s with minute cards and chargers!
At this dinner we were able to discuss community development, community involvement, millennial ideas, the history of Chester County OIC and OIC of America at large.
We appreciate all the young adults that came out to socialize and prioritize the growth of Chester County and their community. More photos from the event can be viewed on our Facebook page. A special thank you to Lamb Beverage, Coatesville Community member Ms. Shelika Spain and Wegman's for contributions to our community dinner!