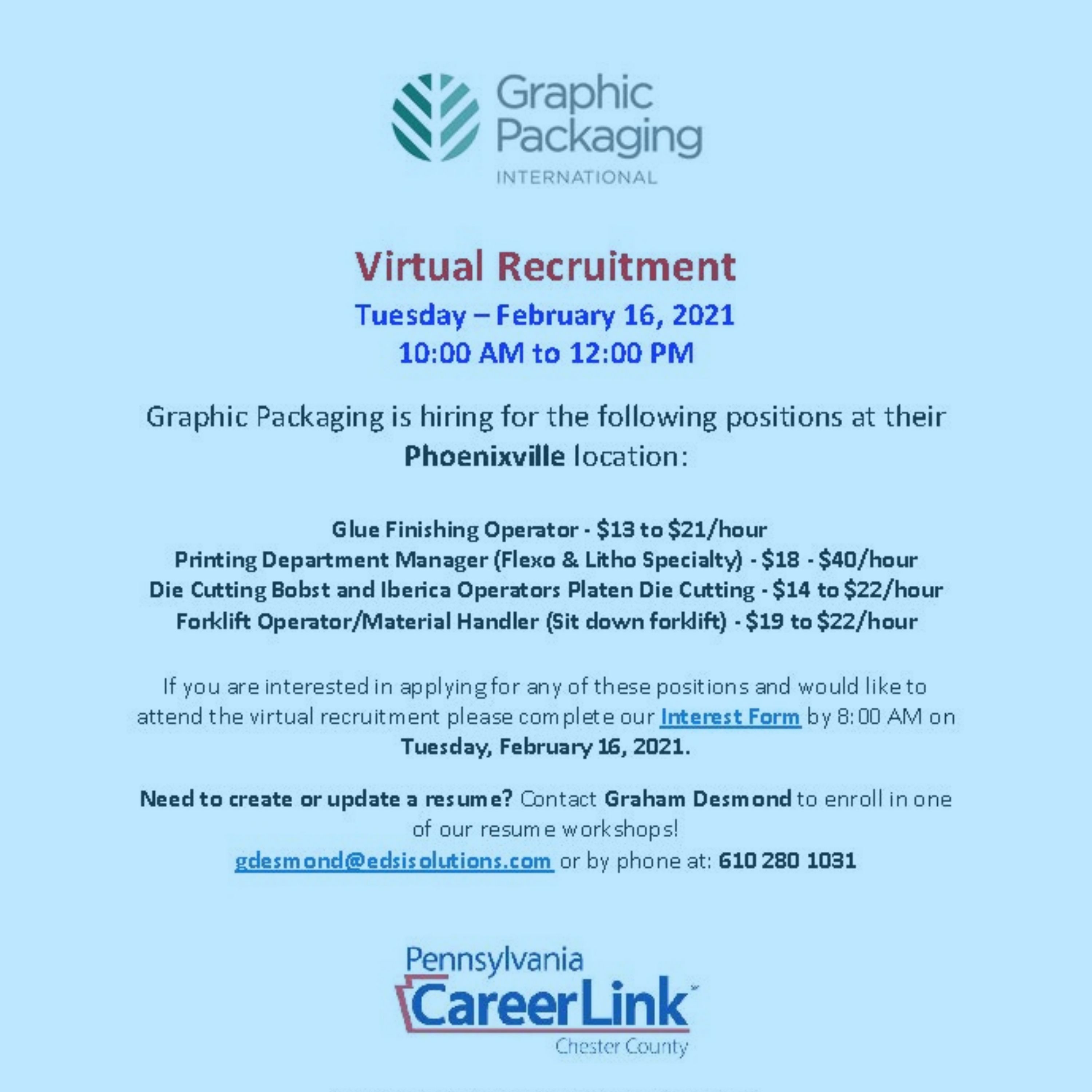 Virtual Recruitment
Tuesday – February 16, 2021 10:00 AM to 12:00 PM
Graphic Packaging is hiring for the following positions at their Phoenixville location:
Glue Finishing Operator – $13 to $21/hour
Printing Department Manager (Flexo & Litho Specialty) – $18 – $40/hour
Die Cutting Bobst and Iberica Operators Platen Die Cutting – $14 to $22/hour
Forklift Operator/Material Handler (Sit down forklift) – $19 to $22/hour
If you are interested in applying for any of these positions and would like to attend the virtual recruitment please complete our Interest Form by 8:00 AM on Tuesday, February 16, 2021.
Need to create or update a resume? Contact Graham Desmond to enroll in one of our resume workshops!
gdesmond@edsisolutions.com or by phone at: 610 280 1031