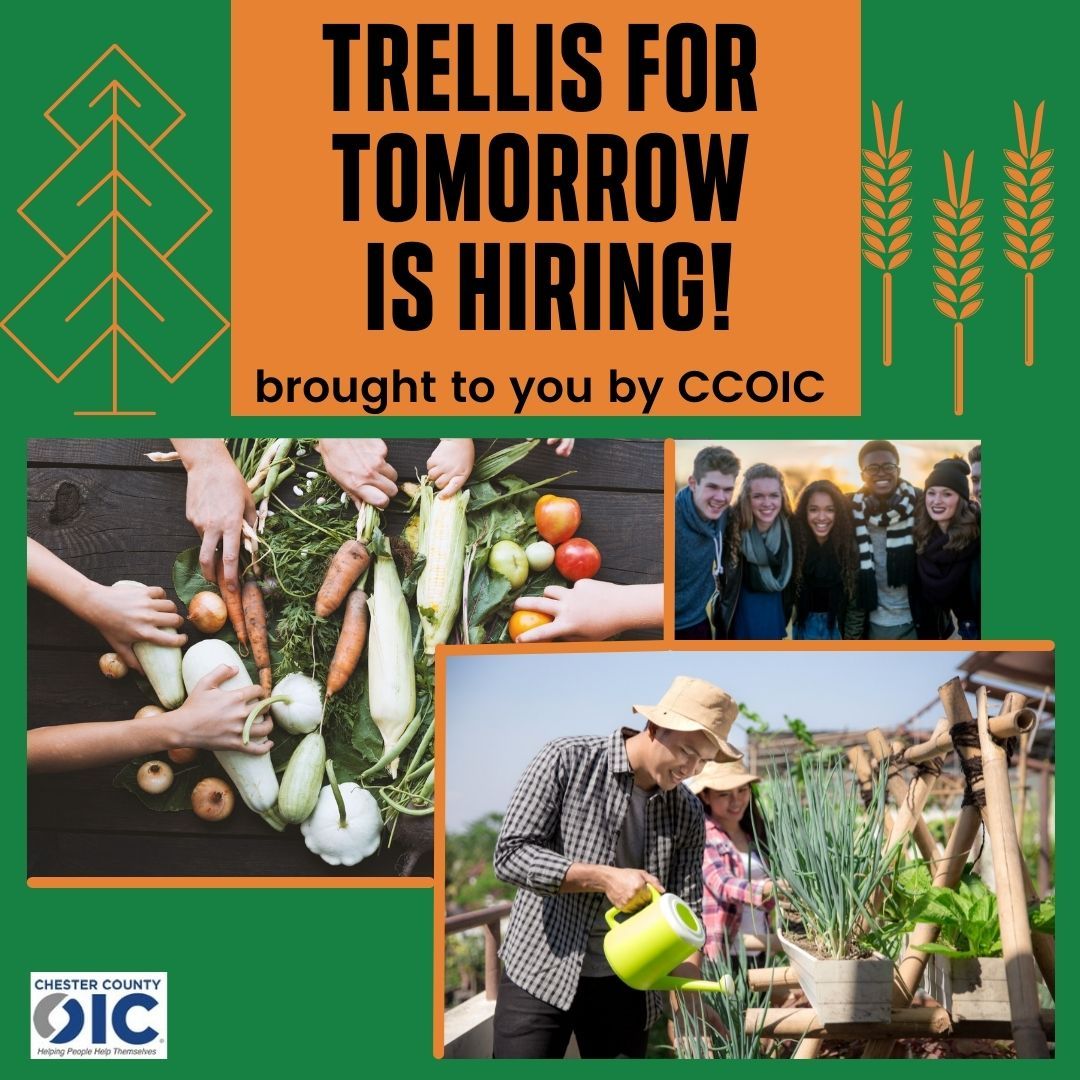 Trellis for Tomorrow
Trellis for Tomorrow is a near two decade-old organization that provides experiential programs in organic gardening, environmental stewardship, and food security that teach practical and behavioral life skills for youth and adults. Trellis for Tomorrow aspires to create compassion and resilience in people while teaching them how to build sustainable communities. By 2024, Trellis aims to be the regional leader for empowering youth while addressing food insecurity.
If you would like to learn more about Trellis for Tomorrow's innovative mission visit their website! https://www.trellis4tomorrow.org/story/
Two great opportunities to join this organization are open to applications!
The Agricultural Program Manager is responsible for planning, delivering, and improving the agricultural aspects of Trellis' organic gardening programs, as well as implementing strategies that achieve program goals, increase participation, and strengthen client connections. This role requires physical strength and stamina.
The ideal candidate has substantive experience working in organic or sustainable agriculture, is a strong communicator with management skills, and demonstrates an understanding of project management.
To apply, please send resume and cover letter to David Ryle at dryle@trellis4tomorrow.org Applications due by Friday, January 28, at 5pm
The Youth Development Manager supports the delivery of Trellis youth programs by developing and strengthening connections with youths, their caregivers, community partners, and other key service providers. The Youth Development Manager is a skilled networker, understands teen development, and has substantive experience working with diverse youth.
This role asks for excellent research, planning, and implementation of strategies that support the achievement of youth program goals and enrollment. The Youth Development Manager will help with program delivery and work directly with youth program participants. They will lead community engagement initiatives to improve awareness/engagement of Trellis programming.
To apply, please send resume and cover letter to Grace Hardy at ghardy@trellis4tomorrow.org. Applications due by February 25, 2021.
If you are interested in either position please read the full job postings below for details on competencies, job responsibilities, and qualifications!!