I Am Chester County OIC: Kokilathas' Story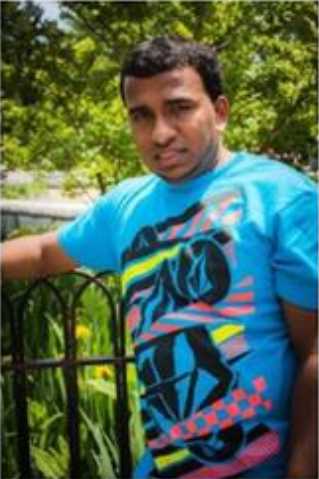 Kokilathas (Thas) is from Sri Lanka and grew up in the city of Jaffna. He finished 13 years of formal training and received his High School Diploma. Thas immigrated to the United States on February 23rd, 2009. He came to America seeking political asylum because the Sinhalese Army, a controlling group in Sri Lanka, was killing the Tamil people. The obstacles he faced immigrating into the United States were finding legal assistance and filling the requirement of having a United States address.
Thas wanted to speak better English. meet other immigrants residing in the United States and learn more about the culture and traditions of the country. His friends attended the English as a Second Language program at Chester County OIC and recommended that Thas attend too. He began the program in 2010 when he tested low beginning ESL He then moved up to High intermediate ESL and in August of 2013 post-tested at Advanced ESL.