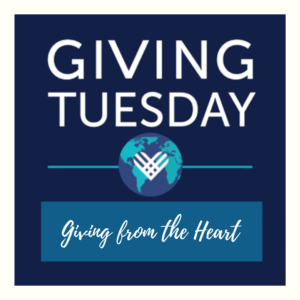 Giving from the Heart
"Who would have thought the job I love so much could kill me." Christiana
The words of our former C.N.A. graduate haunt me every day. Christiana is now an LPN at Chester County Hospital. Like all front line workers, she endures every day, caring for those in dire need while risking her own safety and that of her young family.
Jasmine is a more recent C.N.A. graduate with a toddler. She finally has the job of her dreams and now day care is closed. With so few means, it's a day-to-day struggle to ensure her child has suitable care while she continues to try to make ends meet, all the time worrying if she's bringing COVID home from her job at a Senior Living facility.
Drew, one of our Workforce Reintegration students, has no home. He suffers from mental illness. He's been sleeping on the back portico of a local church. Before COVID, he was coming to the OIC office daily for training…for counselling…for a snack or meal. When the office closed, there was no way to meet Drew remotely. We left canned food on the bench outside in case Andrew came by. He did.
COVID 19 is truly testing our resilience. We're responding by offering virtual classes and training on-line, dropping off non-perishable supplies on student doorsteps, providing resources and information as they become available to us, connecting students to food sources and social services, and finding new ways to stay connected…to our students, our team, and to you in our community.
On this giving Tuesday, please join us in helping others. Please donate today. We need you more than ever.
GIVE NOW
Donate
Here's some of what we're working on now (with estimated costs) to prepare for the health and safety of our students, staff, and community when we reopen:
Having the building totally sanitized – $2,500
Adding safety and security features in the reception area —
including cough shields and new entry doors – $9,000
Reconfiguring office and classroom space for social distancing –
including wall panels, cough shields, additional work tables – $7,000
Safety Supplies, including – Gloves, Sanitizer, Wipes – $1,500
Every donated dollar counts. We're in it together. And so grateful for your help. Here's to hope and a healthy tomorrow.