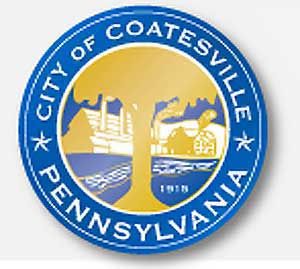 CITYWIDE ALERT
"The virus is here and it's real. Don't wait for it to change your life, change your behavior."
By now you have heard the reports of one (1) COVID-19 positive case in the City of Coatesville. The bells are now ringing close to home. It is time to step up our commitment to inform this community of what is inevitable, more positive cases.
We are going to see more families devastated
because there is still a sense of denial in this community of what is happening around us. It doesn't matter what color you are, your gender preference, what religion you believe, or your socio-economic status, COVID-19 will find you. It's time to say something to those we see hanging outside in groups (e.g. Midway Grill) or in parks. Some of you know these individuals…Speak up!
Residents of Coatesville must understand that the alarm is real and the only way to flatten the spread is to:
1) PRACTICE SAFE DISTANCING
2) DISINFECT YOUR SPACE/HOME
3) WASH HANDS REGULARLY
4) WEAR A MASK (Learn how to make them and wash them after use) WHILE IN PUBLIC, AND
5) STAY INSIDE AS MUCH AS POSSIBLE.
These five simple actions mcan save lives.
For the next two weeks: I encourage you all to blow-up your social networks with this message.
Real Talk:
https://www.cnn.com/videos/us/2020/04/10/town-hall-magic-johnson-coronavirus-covid-19-minority-urban-communities-sot-vpx.cnn/video/playlists/coronavirus/
Let's take care of one another!
(originally published by James Logan, Assistant City Manager City of Coatesville)