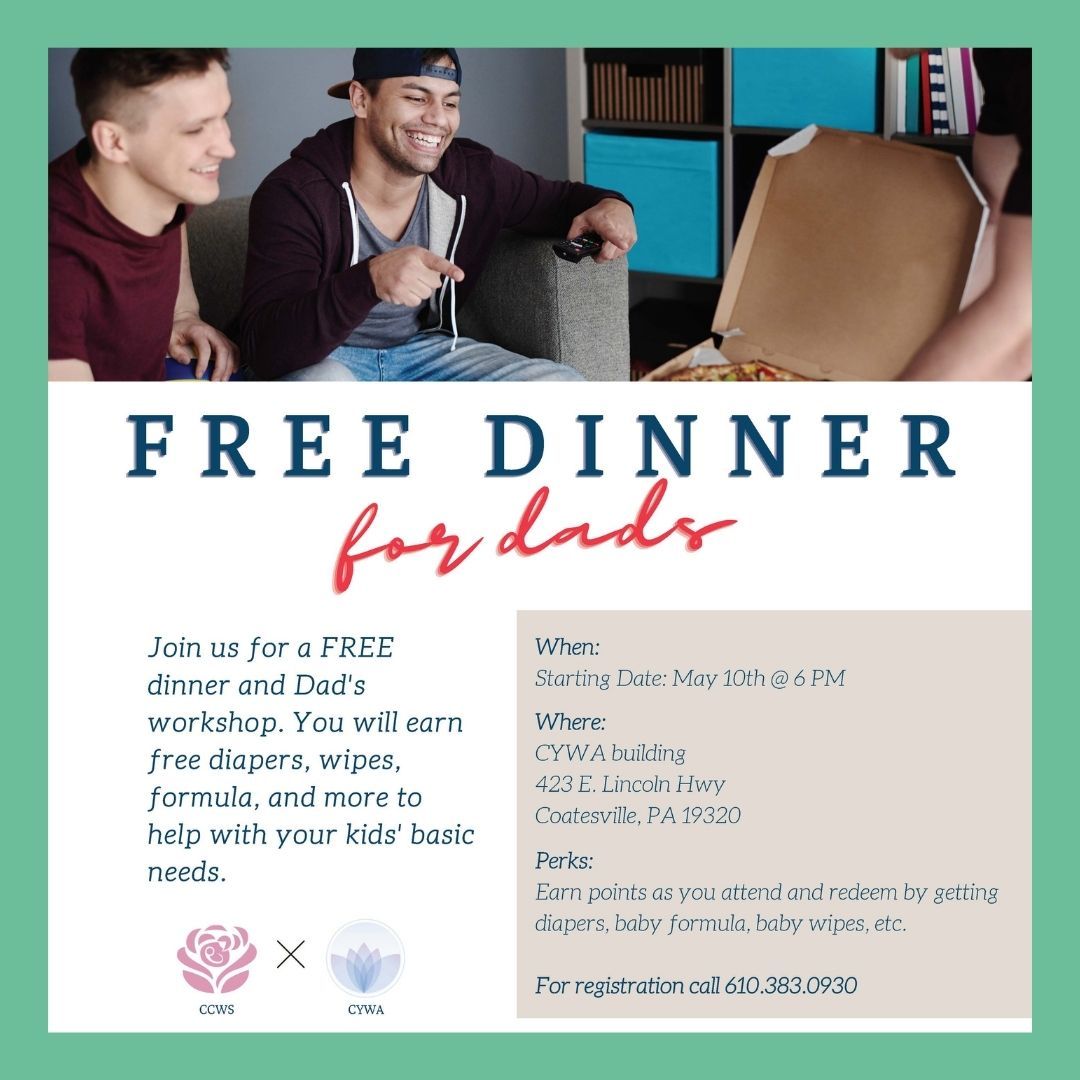 FREE Dad's & Dinner Night
Hear from other Dads?
Earn Free Supplies

EVENT DATE: Monday, May 10, 2021

Chester County Women's Services is partnering with the CYWA to offer a FREE Dad's & Dinner night on Monday, May 10th at 6pm. Dads will learn valuable parenting skills and hear from other dads, while earning free supplies for their little ones for attending. This event is open to everyone but participants must register by calling 610-383-0930.
Please share with others who might be interested.