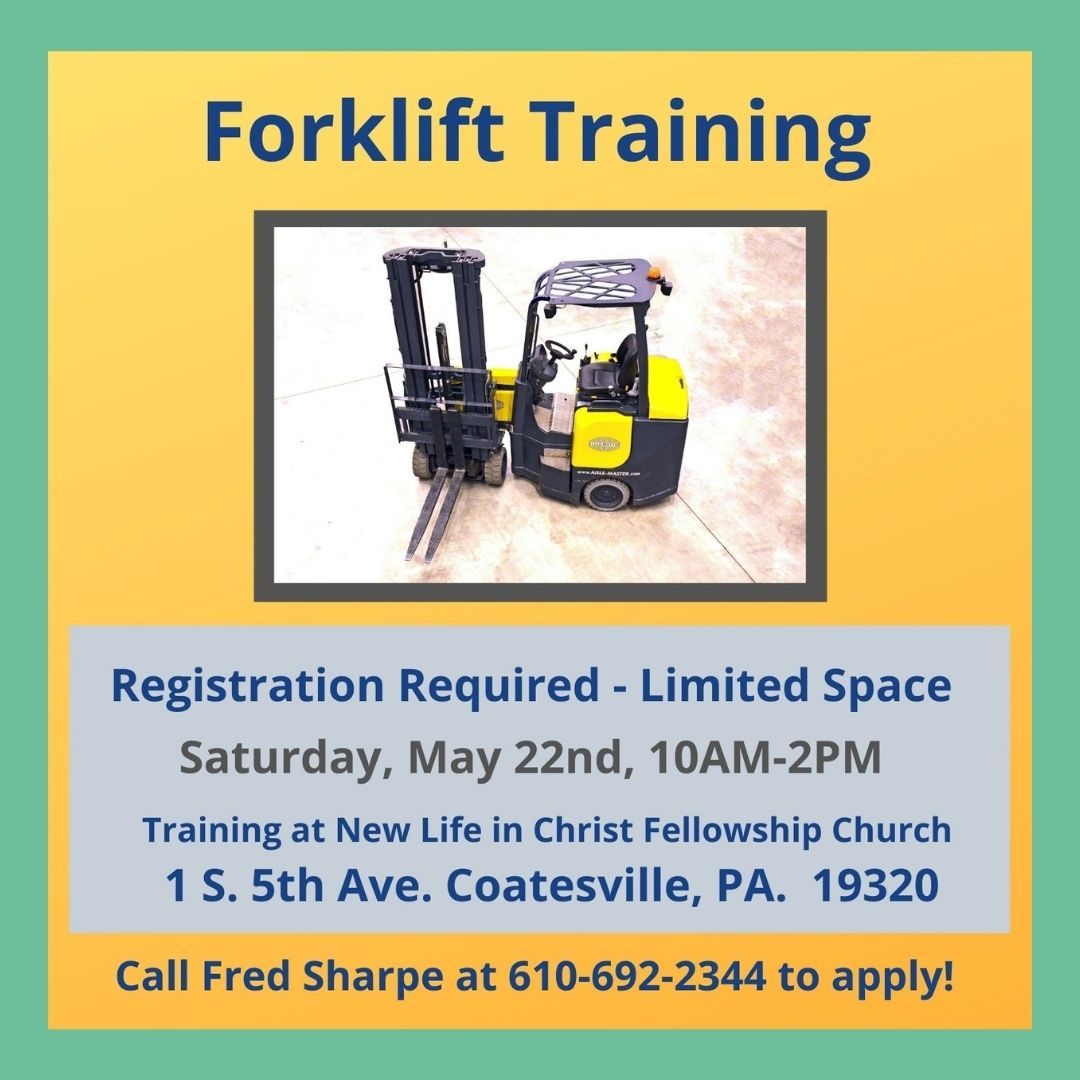 Forklift Operator Training
Do you need more skills?
FORKLIFT OPERATOR TRAINING OBTAIN SKILLS AND A BETTER FUTURE

TRAINING DATE: May 22nd, 2021

Partnership in action. CCOIC in partnership with Eastern Lift Truck Co. Inc., Sam's Mechanical, New Life In Christ Fellowship Church and First On Allen's work together to bring Forklift training to Coatesville.
Contact our Employment Specialist Fred to obtain more details and register.

CALL: 610-692-2344