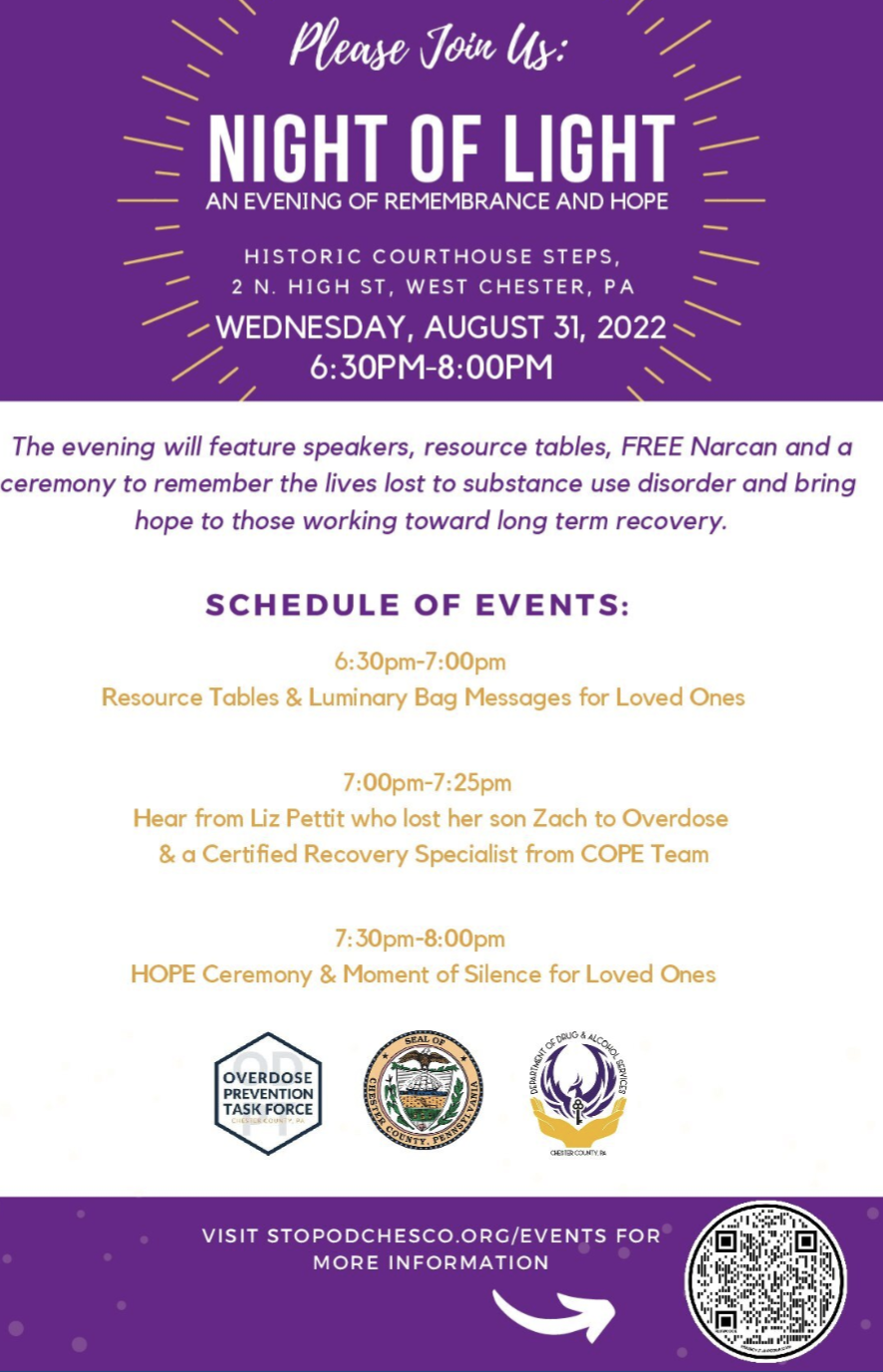 Community Event
CCOIC is proud to share this upcoming event from the Overdose Prevention Task Force of Chester County, PA.
International Overdose Awareness Day is on Tuesday, August 31st.The County will be joining communities around the world in encouraging residents, businesses and organizations to raise awareness of overdose, reduce the stigma surrounding overdoses and drug related deaths, remember the lives lost to overdose and acknowledge the grief felt by families and friends who have lost a loved one.
Events will include the Pinwheel Display at 201 Market St, West Chester, PA 19380 and 601 Westtown Road, West Chester, Pa 19380. The Pinwheels represent the 109 lives lost to overdose in Chester County in 2021.The "Night of Light" will also be held at the Historic Courthouse in West Chester from 6:30pm-8:00pm.
https://stopodchesco.org/eventshttps://stopodchesco.org/events