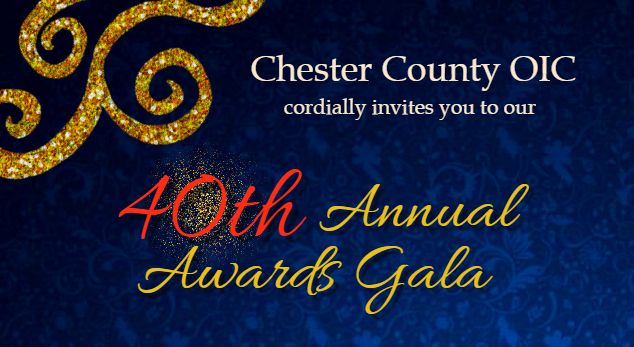 40th Annual Awards Gala Tickets Now On Sale Online!
Tickets for our 40th Annual Awards Gala can now be purchased on our Eventbrite page. You can access it easily by clicking the image in the scrolling header on the front page of the site.
Chester County Opportunities Industrialization Center (CCOIC) will hold its 40th Annual Awards Gala on Friday, November 15, 2019 at the Desmond Hotel, in Malvern PA. We are excited to celebrate our 40th year serving the Chester County community, and more importantly, our return home to the City of Coatesville. This year our theme is, "There's No Place Like Home!"
You are cordially invited to join us for a night of live music, awards, and an elegant buffet with a host of delicious options as we celebrate our involvement in the community of Chester County and the ways we've worked to help people help themselves! Get your tickets now!