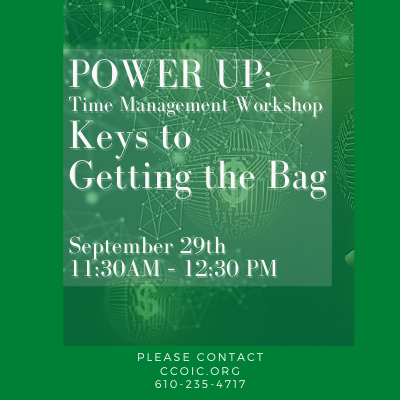 SIGN UP & POWER UP
Join CCOIC for a new virtual Time Management Workshop: Keys to Getting the Bag. In this workshop you'll learn about planning and the workplace.
When?
SEPTEMBER 29TH
11:30 AM – 12:30 PM

Where?
YOUR OWN HOME, THROUGH ZOOM!

TO SIGN UP CALL:
610-235-4717
Topics include:
What is a PLAN
• BECOME ORGANIZED
• IMPORTANCE OF PLANS
• PLANNING YOUR DAY
• BACKUPS, BACKUPS, BACKUPS!
• EXTRAS
The Workplace
• PLANNING FOR THE RULES
• THE EMPLOYEE HANDBOOK
• TIME CONSTRAINTS
• KNOWING ILLNESS AND EMERGENCY POLICIES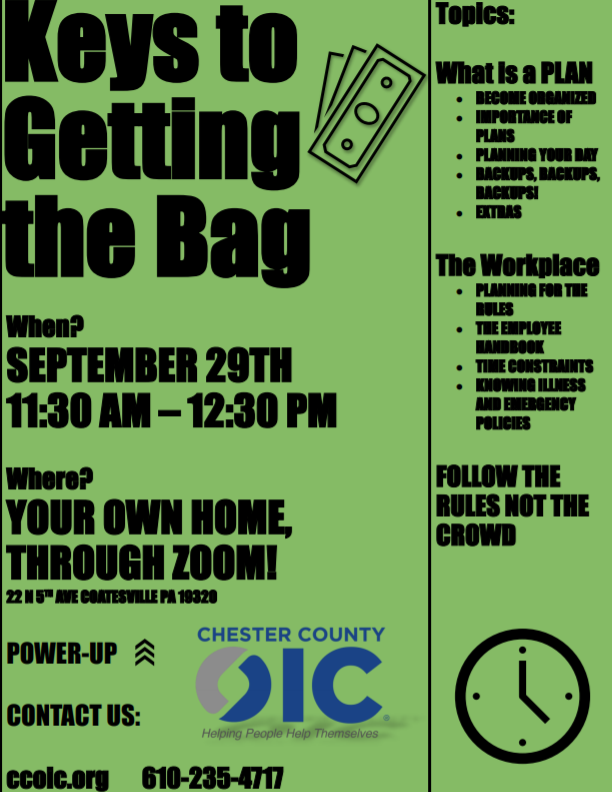 FOLLOW THE RULES NOT THE CROWD!