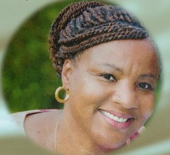 "I Am OIC" Donna's Story
The "I am OIC" program started a few years ago and continues to be a powerful way for our clients, staff, donors and volunteers to express why they are a part of the OIC family. The following is a story submitted by Donna as she recounts her many impressive achievements she attained after graduating from CCOIC:
"My name is Donna Brown and I am a Supervisor at the Chester County Adult Probation, Parole and Pretrial Services in West Chester, PA. I am a 1984 graduate of CC-OIC. I went on to Immaculata University and received my B.S. in Business and Psychology. I worked as an Adult Parole Officer with Chester County for 14 years, working in a variety of programs like Veteran's Court, Drug Court, and the Women's Reentry Assessment Program before becoming a Supervisor. I entered into the workforce with Servistar Corporation and I ended up working as a Corrections Officer and then later transitioned to a Correctional Counselor at the Chester County Prison. I also spent time as an Intensive Case Manager for Human Services, Inc. I am a Veteran of the U.S. Army Reserves, serving 6 years with an Honorable Discharge in 1988. I live in Coatesville area with my husband, Joseph. I love CC-OIC because I went from being a CC-OIC graduate to a Board Member!"
If you have been touched by OIC we would love to hear your story on how you are a member of the "I am OIC" family. Please email cynthia@ericsonsms.com and include your full name and a paragraph on your experience. If you are comfortable please also attach a picture of yourself, note that testimonials may be included in OIC's social media program and website.