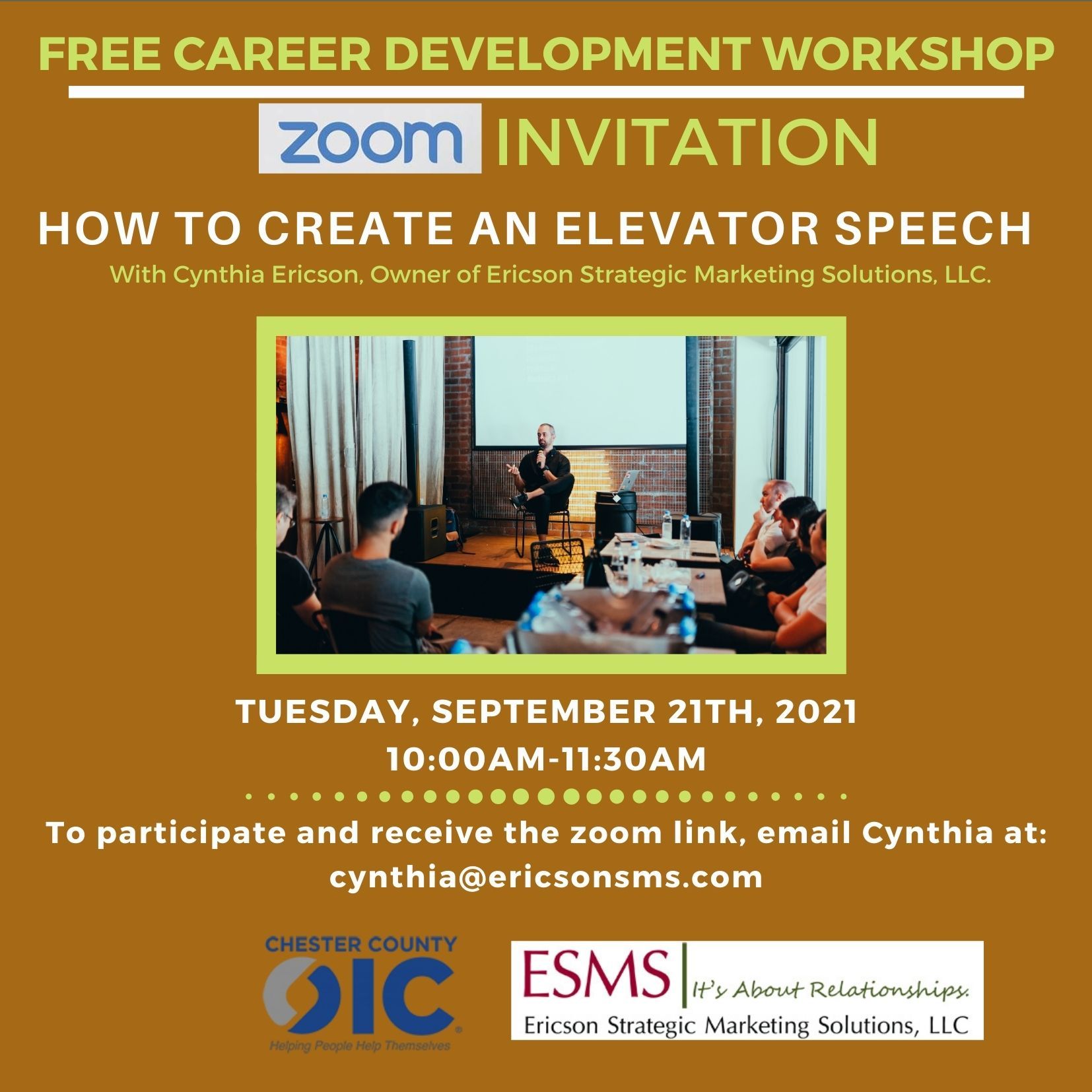 Free Career Development Workshops
Join Cynthia Ericson, owner of Ericson Strategic Marketing Solutions, LLC for a free career development workshop. The next workshop in the series is How to Create an Elevator Speech. You can join this workshop on September 21st from 10 to 11:30 am.
CCOIC Career Development Workshops provide practical career development skills, you'll learn about LinkedIn, The Art of the Interview, Networking, How to Present Yourself if you have a Criminal Record and Creating Goals for Career and Life and more.
To participate and receive the zoom link, email Cynthia at: cynthia@ericsonsms.com