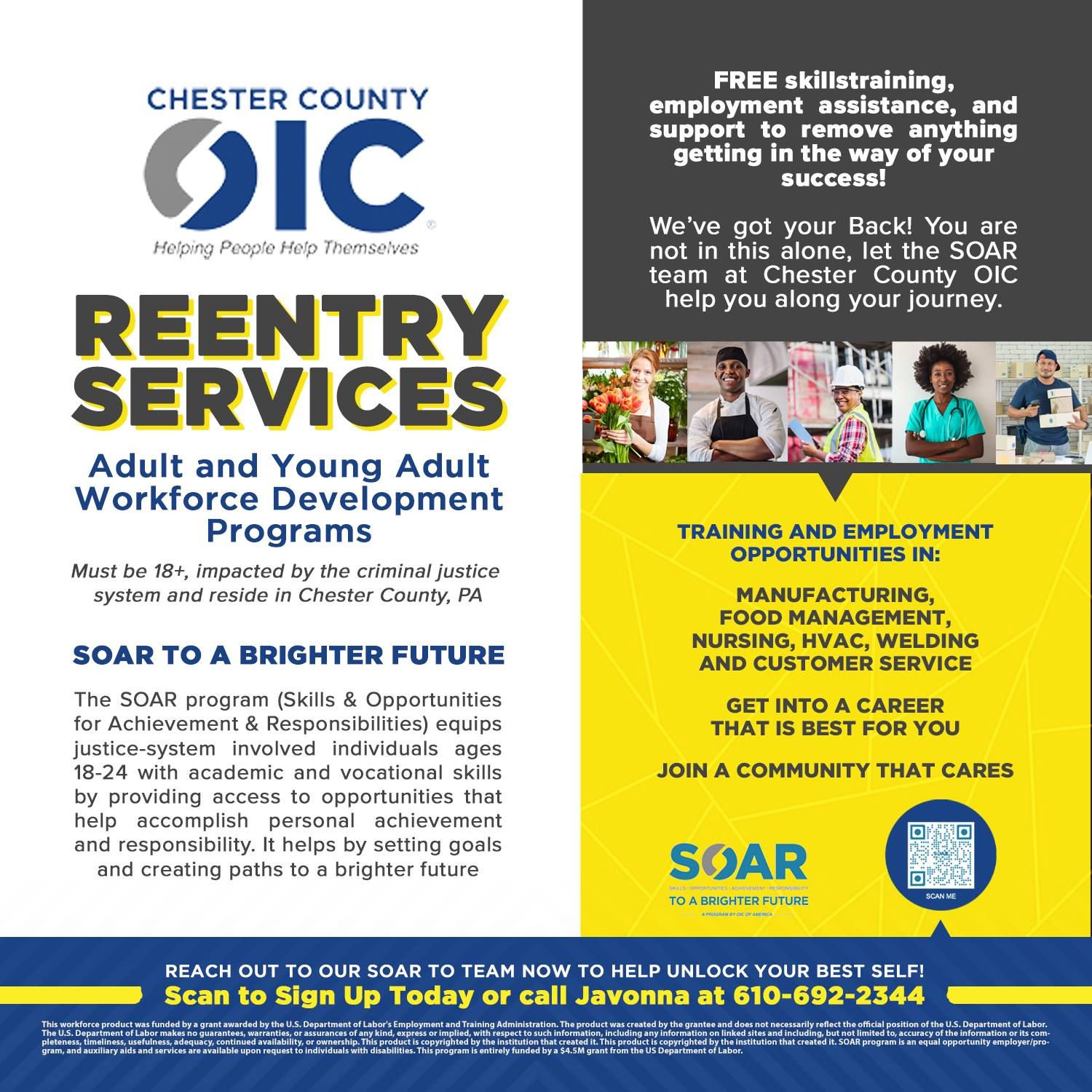 Chester County OIC Reentry Services
Must be 18+.
Impacted by the criminal justice system and reside in Chester County, PA? Get Free skills training, employee assistance and support to remove anything getting in the way of your success!
Scan the QR code to sign up today or call Javonna at 610-692-2344.