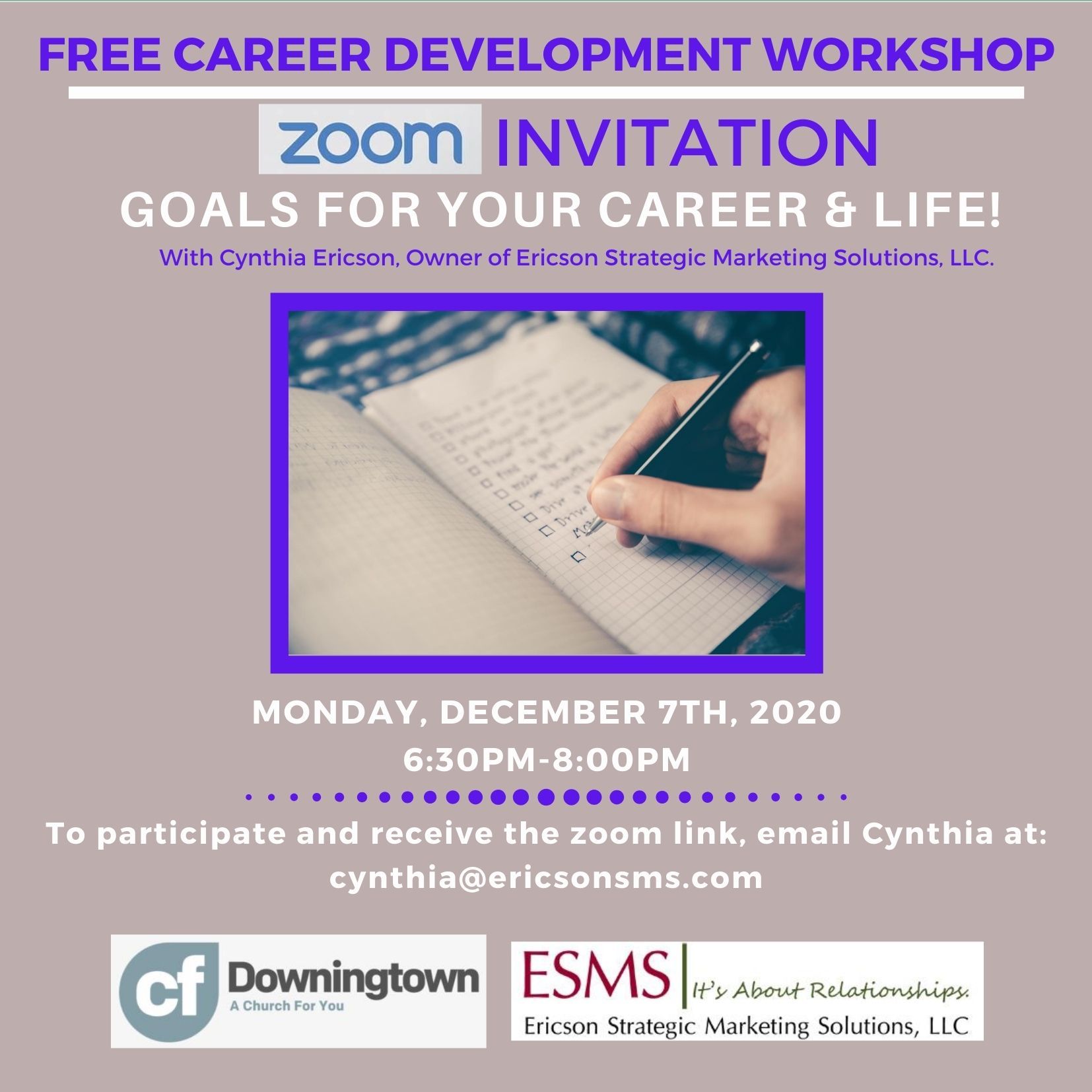 Free Career Development Workshops
Join Cynthia Ericson, owner of Ericson Strategic Marketing Solutions, LLC for a free career development workshop. The next workshop in the series is Goals for Your Career and Life. You can join this workshop on December 7th or 8th.
CCOIC Career Development Workshops provide practical career development skills, you'll learn about LinkedIn, Having a Mentor, How to Present Yourself if you have a Criminal Record and Creating Goals for Career and Life and more.
To participate and receive the zoom link, email Cynthia at: cynthia@ericsonsms.com